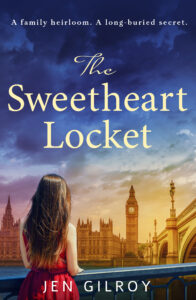 Between 28 June and 2 July 2022, The Sweetheart Locket is on a virtual UK/European tour with Rachel's Random Resources.
Follow the tour stops for reviews, interviews, glimpses behind the book and more including two Kindle copies up for grabs for readers in the UK & Canada.
Find out more here.
Thanks to Rachel for organizing and all the participating book bloggers.