I'm happy and excited to announce that I've signed a three-book women's fiction deal with Orion Dash, a digital-first, commercial fiction imprint of the UK's Orion Publishing Group.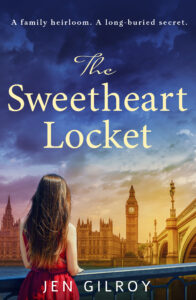 First is THE SWEETHEART LOCKET, a dual timeline women's fiction novel of love, loss and family secrets spanning four countries, two continents & WWII to the 2020s.
The Sweetheart Locket releases 17 March 2022. Find out more and pre-order on Amazon here (also available for pre-order on most other e-book platforms).