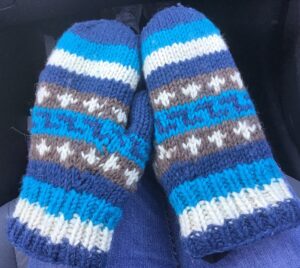 In my part of Canada, the first snow of the season is forecast for next week and weather pundits are predicting a harsh and earlier winter than usual.
While I don't relish snow and cold, for "winter people," like most Canadians, there is much to do to prepare for this season. And this year, in part due to pandemic-related disruptions, Tech Guy and I started earlier than ever before.
We bought the snow tires we needed for one of our vehicles and had them fitted in the first week of October. The still usable snow tires for the other vehicle went on this week.
Mittens, scarves, fleece hats and thick coats are at the front of the cupboard, and "boot trays" are at the door awaiting wet winter footwear.
Instead of iced tea, it's hot chocolate time and a new tin of cocoa is in the kitchen pantry.
I've changed the covers on the throw (scatter) pillows on the living room sofa, replacing summer pink with holiday red.
After putting away my summer clothes, I'm embracing cozy sweaters and thermal socks. I'm also using the electric blanket to warm the bed before I get into it each night.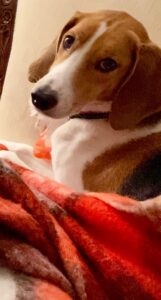 Even Floppy Ears is preparing for winter by growing a thicker coat, snuggling with a favourite blanket, and eyeing the gas fire in anticipation of "toasting" herself near the flames on colder days to come.
And although it's not yet winter on the calendar, and even before the magic of the first snowflakes, a happy part of the season has already begun.
Last Sunday, Tech Guy and I went to a small-town hockey game to cheer on a player we know.
Ice hockey is intrinsic to Canadian culture and identity and, in some ways, irrespective of political affiliation or world view, the sport has united this country and its people for generations.
As we sat inside that chilly hockey arena, and I "toasted" myself under a helpfully placed ceiling heater, I was reminded that although I may never truly enjoy winter, this seasonal shift, and what it represents, has and always will be a big part of who I am.
Writing update and cover reveal 
This winter also brings another happy moment, the release of a summer book, my debut Harlequin Heartwarming title, Montana Reunion, in January 2022.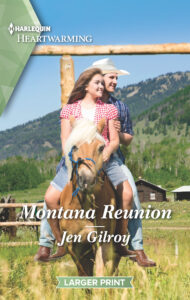 In case you missed it in my newsletter or on social media, I'm happy and excited to share the cover here too.
Capturing the Montana landscape and ranch setting, a horse, and a hero and heroine almost as I imagined them (including cowboy boots), Harlequin's art department did a stellar job and I have "cover love."
I hope you'll enjoy this sweet romance and, if you'd like to find out more or pre-order a paperback or e-book, you can do so from Harlequin and other retailers here.