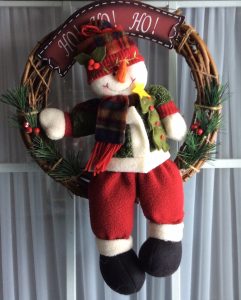 Although I don't usually start playing holiday music until December, 2020 has been such a grim year that I dug out my seasonal CDs and created a Spotify playlist in the middle of November.
And from traditional carols to sacred music and popular festive tunes, now more than ever music, is giving me much-needed cheer.
Childhood singing
Like baking familiar treats, holiday music triggers memories of Christmases past and people now gone but still kept close in heart.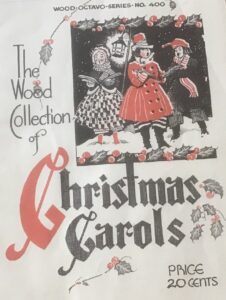 Whenever I hear "Joy to the World," I'm taken back to childhood Christmas Eve church services, a time when my nose barely reached the top of the glossy wooden pew in front of me.
Those long-ago Christmases are infused with the scent of peppermints ("church candy" that came from a tin in the depths of my grandmother's handbag), wet wool as fresh snow dried on winter coats, and blasts of frosty air whenever anyone opened an outside door.
Other music brings memories of school concerts.
While I don't remember the actual event, the first notes of "Jingle Bells" bring back rehearsing for once such holiday concert in Grade 2 when a classmate threw up his lunch across the gym floor.
The arrival of the school nurse in tandem with the custodian with mop and bucket is still vivid, as is the voice of the music teacher urging a group of excited seven-year-olds to "settle down" while simultaneously trying to roll the heavy upright piano away from the "incident scene."
Music on screen
Before Netflix, Amazon Prime and other such services, holiday programming was only available on a limited number of television channels and I looked forward to it all year.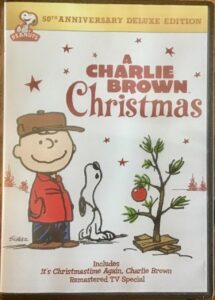 From special editions of favourite programmes to watching movies like A Charlie Brown Christmas, holiday viewing (usually singing along to the soundtrack as a family) was an important and fun part of this season.
This year, I was reminded of that fun when American author friend Rosey Lee put together a playlist featuring songs from Disney's Holiday Sing Along 2020, recently broadcast on the US ABC network.
I've now watched/listened to Rosey's playlist several times (access it on YouTube here), and this collection of songs not only makes me smile but reminds me why music is such a special joy at this time of year.
Favourites old and new
One of the things I love about music is that it's always evolving and each holiday season brings me new favourites.
While my December 'music to write to' has a Canadian theme with Sarah McLachlan's Wintersong album and Michael Bublé's Christmas, also on my playlist are two new releases.
The first, Christmas Harmony by Indigo May, came out in November 2020 and is available on all major streaming and download platforms. With gorgeous renditions of traditional and modern seasonal music, as well as raising money to support Barnardo's, a UK children's charity, it's a festive treat.
And secondly, Tamesis Chamber Choir based in Reading, England (where I lived) has launched a special recording of John Rutter's "Angels' Carol" (a modern Christmas classic first released in the 1990s) in support of Thames Hospice.
That recording (watch/listen on YouTube here) is extra special to me because a friend sings with Tamesis Choir and another friend was cared for by Thames Hospice.
A festive book party and blog hiatus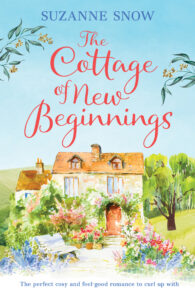 A week before Christmas, I'm helping British author friend, Suzanne Snow, celebrate the paperback release of her debut, The Cottage of New Beginnings, a cosy, feel-good romance that celebrates happily ever after and English village life.
Held on Facebook, "Christmas in Thorndale" will be an hour of writerly fun including a virtual holiday party with characters from Suzanne's book, festive Q&A with special guests (including me!) and a chance to win some fabulous prizes.
Join the party on 17 December 2020 at 7.30 p.m. UK time/2.30 p.m. North America Eastern time here.
No matter what you celebrate this December—Chanukah, Christmas or Kwanzaa—I wish you and yours a safe, healthy and meaningful holiday season—complete with your own favourite music and, of course, books!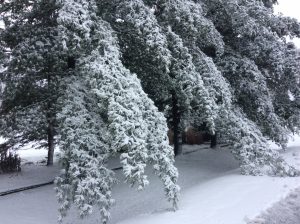 I'm taking a break from blogging for Christmas and New Year but will be back with a new post on January 8, 2021.