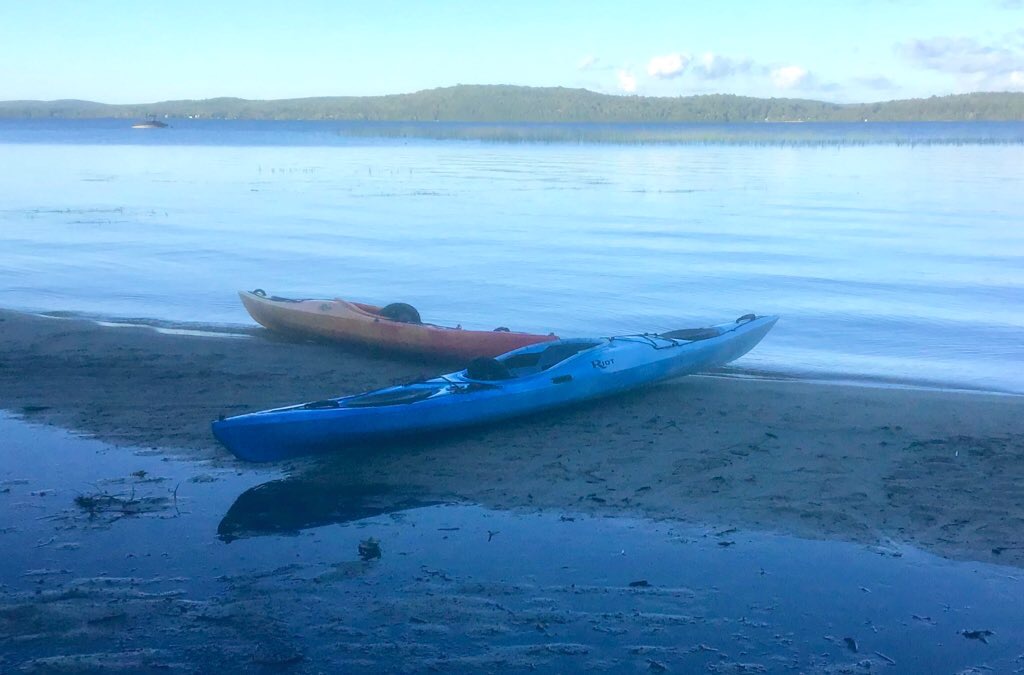 As many of you know, I was on holiday last week. For me, a highlight of that time at a lakeside cottage was kayaking, previously new-to-me but something I enjoyed and want to do more often.
And as I paddled on a tranquil lake near Canada's famed Algonquin Park, a place that has inspired artists, writers and other creatives for generations, I not only got several new book ideas, but I was also struck by parallels between kayaking and my writing life.
The wind at my back…or not
In writing, as in kayaking, there are times when the wind is favourable. Like a kayak skimming across water, words flow, ideas proliferate, book sales flourish and life is good.
Many other times, though, writers, like single-person kayakers, face head winds (including such things as writer's block and market, agent and publisher changes) that can throw them off course—towards treacherous rocks, out-of-the-way bays or even out of the water (or writing life) entirely.
 The rhythm of writing…and paddling
As a novice kayaker, it was only by the end of the week that I'd begun to get into the rhythm of paddling to feel at one with the boat and water.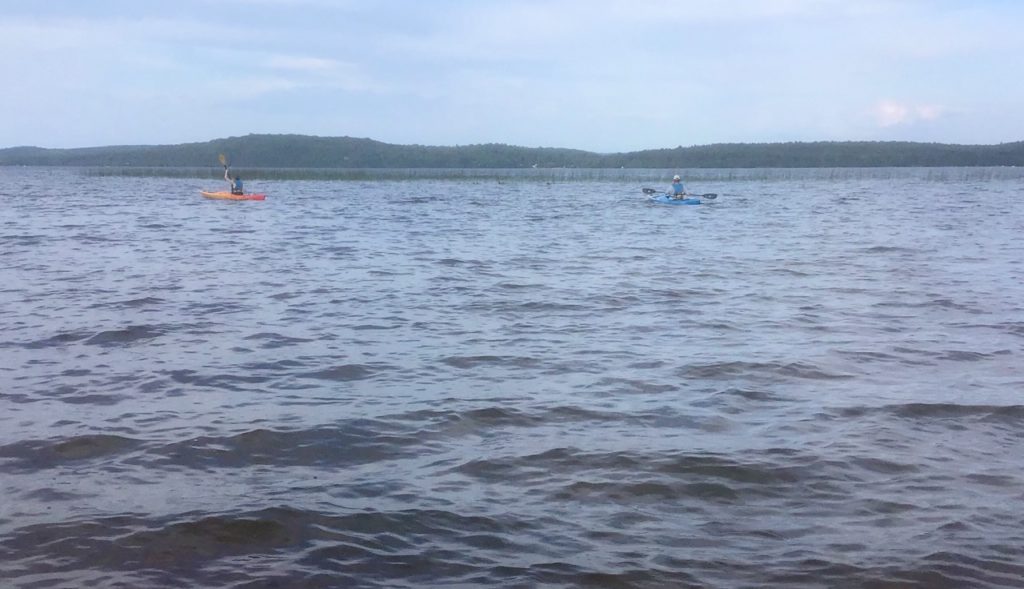 It's much the same with writing. When I first started writing with the goal of publication, I had to find my voice, learn the fundamentals of writing craft and the publishing business, and get into the practice of setting and reaching a daily word count. 
And, like kayaking or any other activity, to get good at it, writing also requires practice—the hard, unglamorous work of showing up and getting the words down even when you don't feel like it or other things beckon.
Exercising new muscles and changing course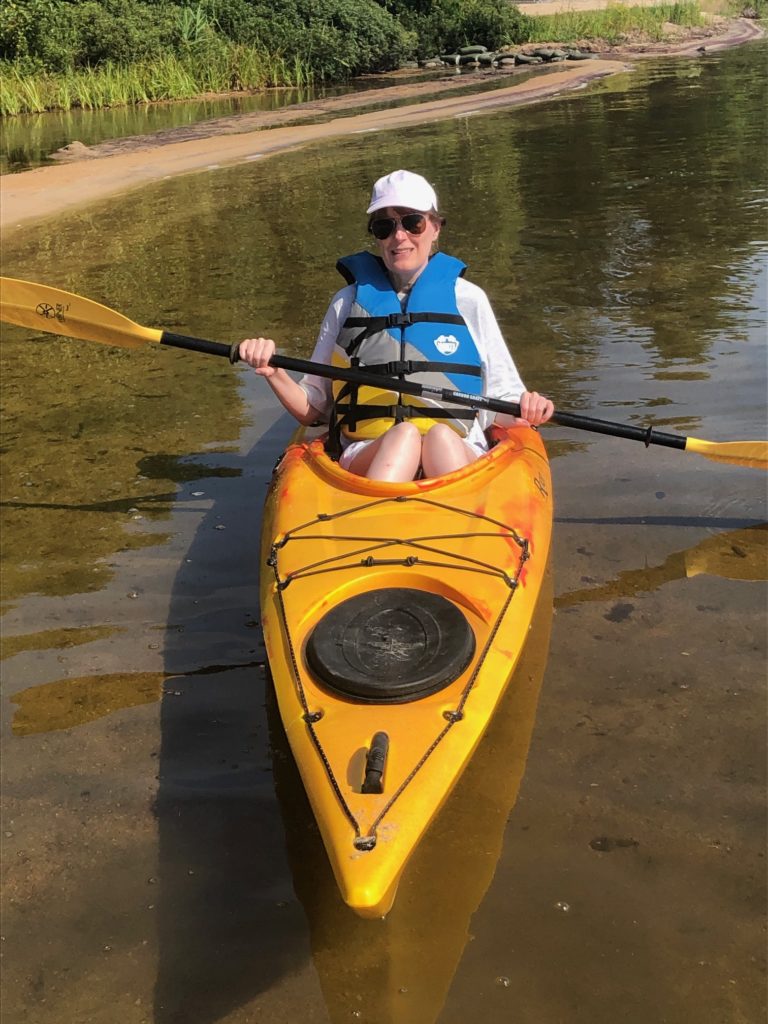 Although I walk daily, do ballet and try to keep active, last week's kayaking used an entirely new set of muscles. My back and shoulders hurt, as did my thighs, and at one point my whole body reminded me that I was indeed doing something different
Yet, by challenging myself to try something new, I found a kind of reward and sense of achievement much as I do in writing.
In recent months, and alongside contemporary romance, I've been writing new kinds of books and exercising my writing muscles in different ways.
While that work has taken me far beyond my comfort zone and been scary, it's also exhilarating. By pushing myself to try something new, I've learned and stretched myself as a writer—with the mental and emotional soreness to prove it.
Time to rest
Finally, in both kayaking and writing, it's important to take time to rest and 'be.'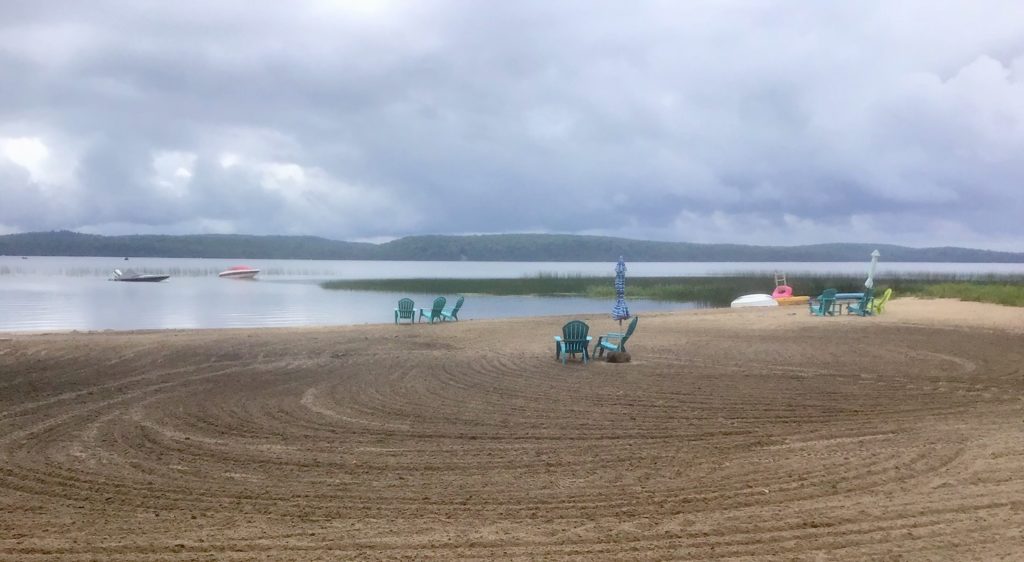 While sitting quietly on and by the water last week, I thought about both my life and writing—not only what I want but also what I need and it was then, when I least expected, that new ideas sparked.
Back to reality
Like many of us, 2020 has been hard for me and until last week I hadn't given myself time to stop, rest and think. By keeping going, though, I was, although I hadn't consciously realized it, spinning in ever-diminishing and unproductive circles.
I'm home now and back to reality with its attendant stresses and worries. However, in both writing and life I'm trying to hold on to that feeling of being out on the water and steering my own craft, persevering despite winds, naysayers and other forces. 
And since we live within walking distance of a river, someday soon Tech Guy and I want to rent a couple of kayaks and explore our local area that way.
I also have my eyes on a pink life vest and have been researching kayaking with dogs. Since I've written about a dog in a canoe (in The Cottage at Firefly Lake), a dog in a kayak might be next!
Advance reviews for A Wish in Irish Falls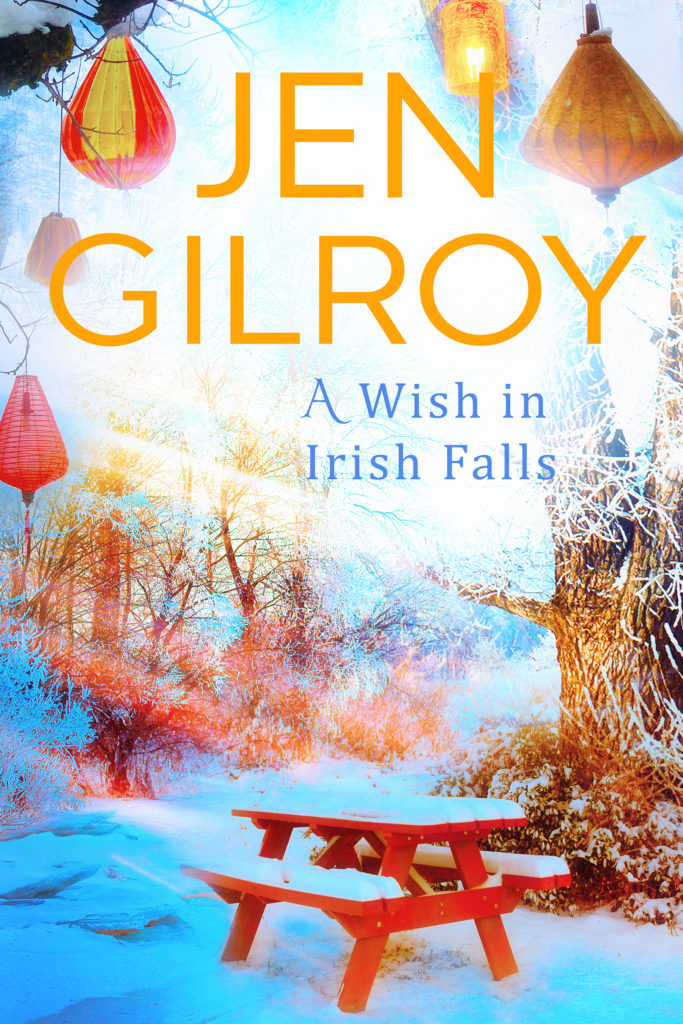 The Kindle edition of my next book, A Wish in Irish Falls, comes out in less than a month and I'm grateful and heartened by what advance readers are saying about the story.
From Susan Peterson of Sue's Reading Neighborhood:
"I loved all…the wonderful characters…the small town setting of Irish Falls is magical. Heart-fluttering, endearing, poignant…wonderful."
If you're interested, pre-order a copy here.