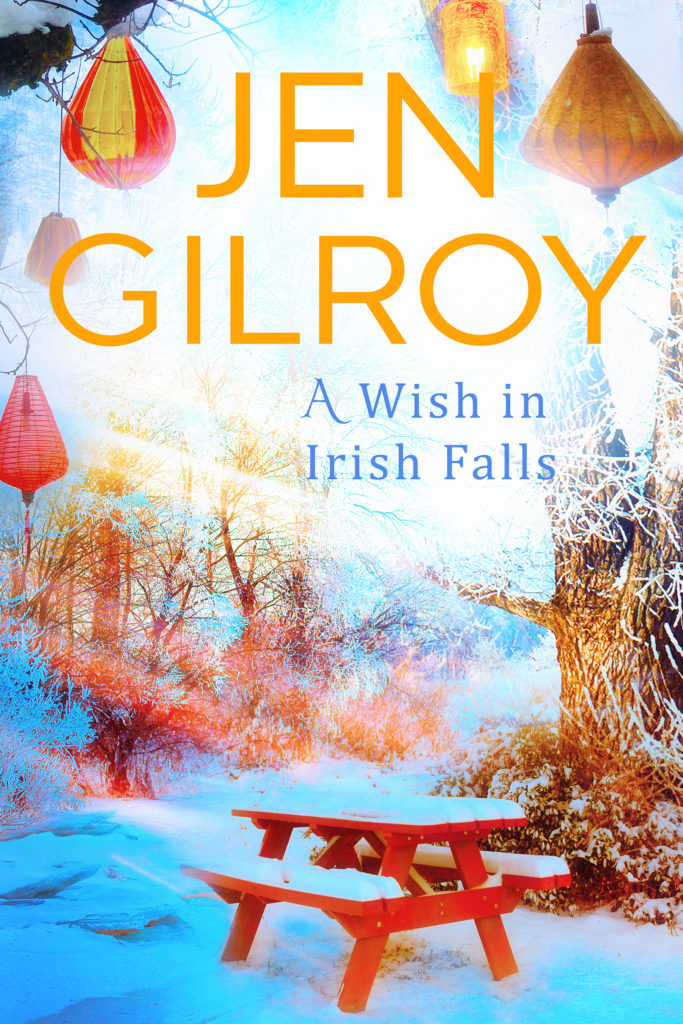 My next book, A Wish in Irish Falls, will be out on September 16 and this week I'm sharing the gorgeous wintry cover.
Early readers have called the story warm, sweet and romantic and the cover captures the story's magical feel perfectly.
Although a romance novel, A Wish in Irish Falls is also a story about second chances in life, family and finding home.
And with its wishing tree, a special tree believed to make wishes come true, the book has strong echoes of Ireland (one of my favourite places) and Irish tradition, and the veterinarian hero once lived in Ireland so has a hint of an Irish accent. 
Albeit a sequel to The Wishing Tree in Irish Falls, both books also stand alone.
Here's the blurb.
When you wish on a wishing tree, you don't always get what you want.  If you're very lucky, you get something even better . . . 
When Tara Lynch's husband was killed on military duty, her happily ever after died too. Although she still wishes on her hometown wishing tree, she's no longer certain it makes dreams come true. All Tara wants is to somehow move forward without the love and family of her own she'd counted on. 

Walker Cavanagh's the new veterinarian in town. After his fiancée's death in a car accident he's sure was his fault, he won't get close to another woman to get hurt, or hurt her. As for wishes, they won't bring back his lost love. 

Yet, as Tara and Walker work together on a fundraising event to train service dogs for veterans, they find they have more in common than they think—and are soon more than a little hot and bothered.  

With some wishing tree magic, can Tara and Walker face their biggest fears and open their hearts to each other . . . and find a new beginning in Irish Falls? 
Pre-order the e-book of A Wish in Irish Falls from Amazon here (free with Kindle Unlimited).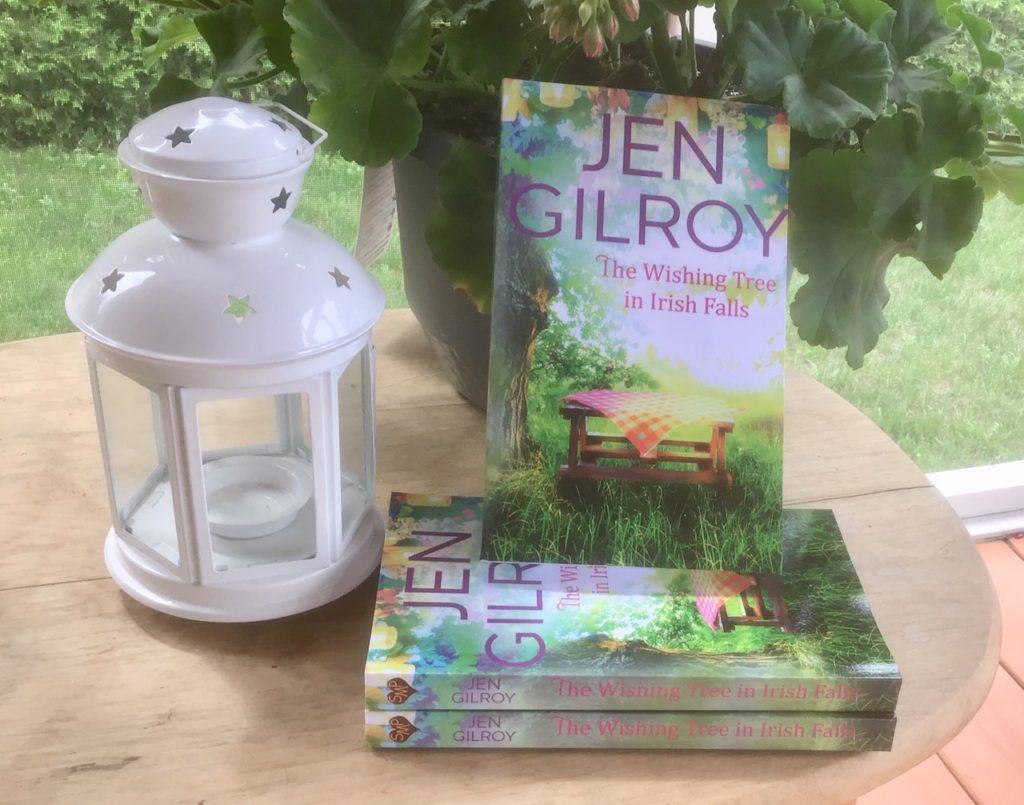 And if you haven't yet read The Wishing Tree in Irish Falls get the paperback or e-book from Amazon here (free with Kindle Unlimited). The paperback is also available from Barnes and Noble. 

Friday Night Drinks with A Little Book Problem
 This week, I was delighted to pop across the Atlantic (virtually) to meet up with British book blogger Julie Morris from A Little Book Problem to take part in her Friday Night Drinks Feature.
Over a chilled glass of my favourite pink zinfandel from California's wine country, Julie and I chatted about my writing and what I'm currently working on, many things bookish (including why I'd like to bring Louisa May Alcott and Margaret Atwood on a night out), trips on my bucket list and a certain surprising fact about me…hint…it involves shoes!
Read the post here.