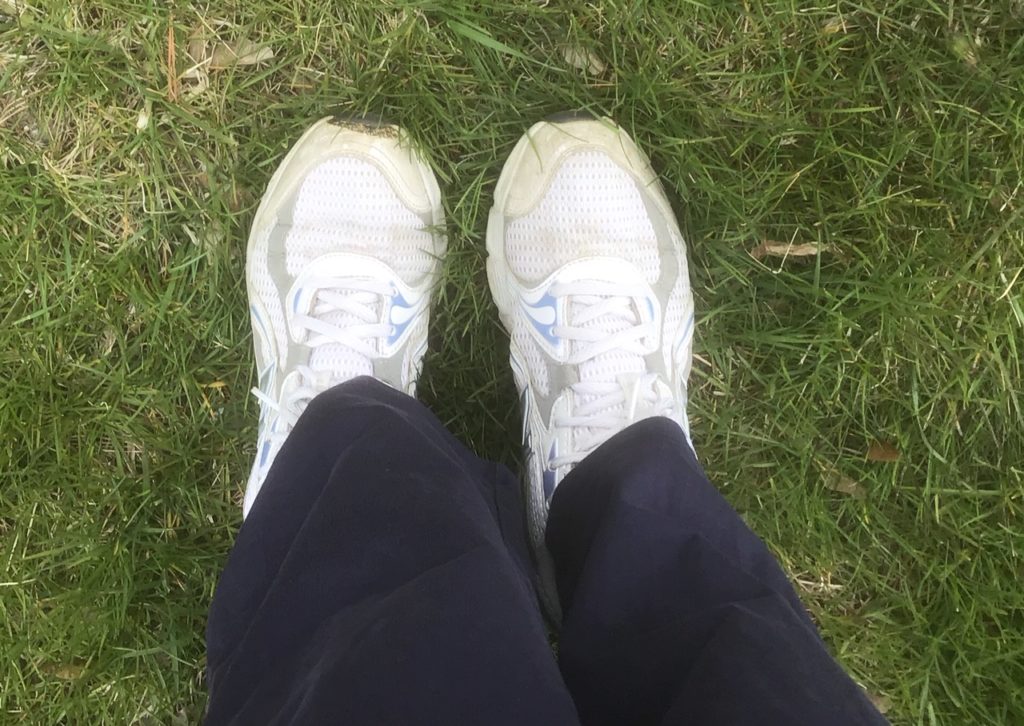 Like many of you, and although certain restrictions have eased a bit, I live in an area where we're still sheltering in place and 'normal life' remains in almost complete lockdown.
As such, and with gyms, my dance studio and other fitness facilities closed, walking is even more of a lifeline for me than usual.
Together with improved physical and mental health, my daily walk (whether with Floppy Ears or alone) often gives me life lessons too.
 Creative thinking
With Tech Guy working in my home office space and English Rose doing online school throughout the house, I currently write at a desk in the living room—in the middle of the main family traffic flow.
As the lines between my wife, mom and writing lives blur, going for a walk is one of the few times during the day when I'm not interrupted and can let my mind wander in a way introverted me craves.
From resolving plot problems to generating new story ideas or simply letting my thoughts drift, my walk is a precious time for self-care and creative thinking.
An antidote to pandemic snacking—burning calories
Although I do some ballet exercises at home, they don't give me the same kind of work-out I get in the studio.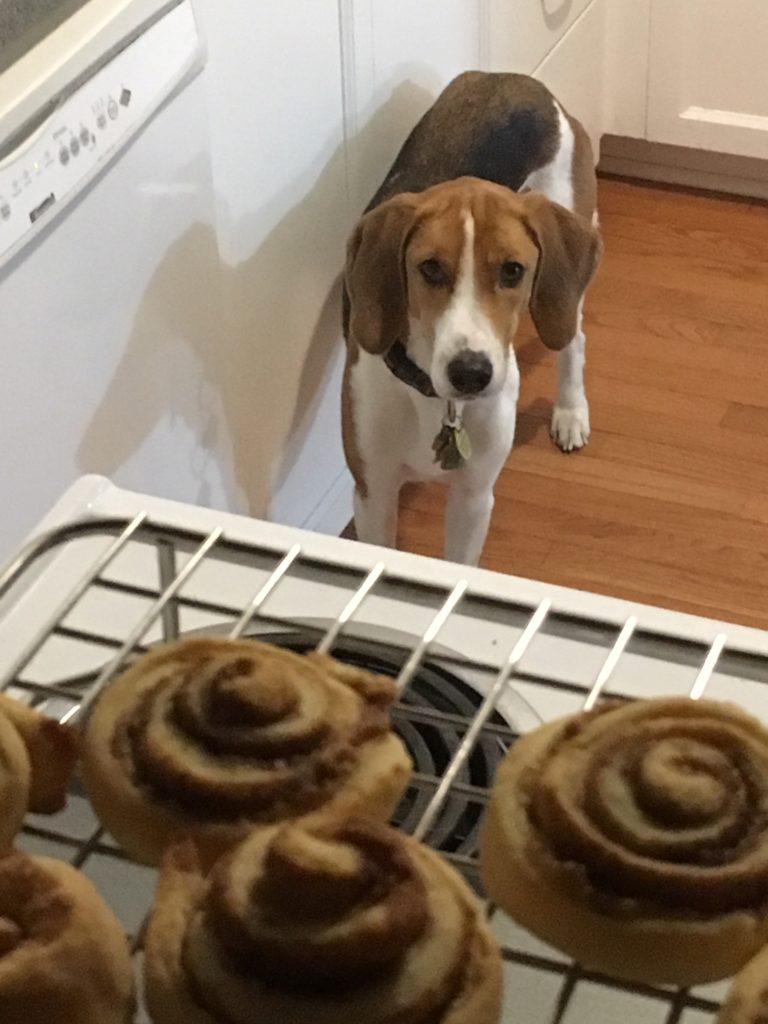 And with Tech Guy cooking gourmet meals, English Rose baking several times a week, and working at a desk that's in view of the refrigerator, it's all too easy for me to 'eat' the days away.
Along with practicing more willpower, brisk walking helps me keep snacking (and excess pounds) at bay.
Improved health and mood
Even before the current pandemic situation, walking helped alleviate my chronic back pain and, as an asthmatic, improve respiratory function.
While that's still the case, now more than ever walking outdoors also lifts my mood, helps me recharge mentally and emotionally and gives me increased energy, especially mid-afternoon, usually the 'low ebb' of my day.
Exploring my neighbourhood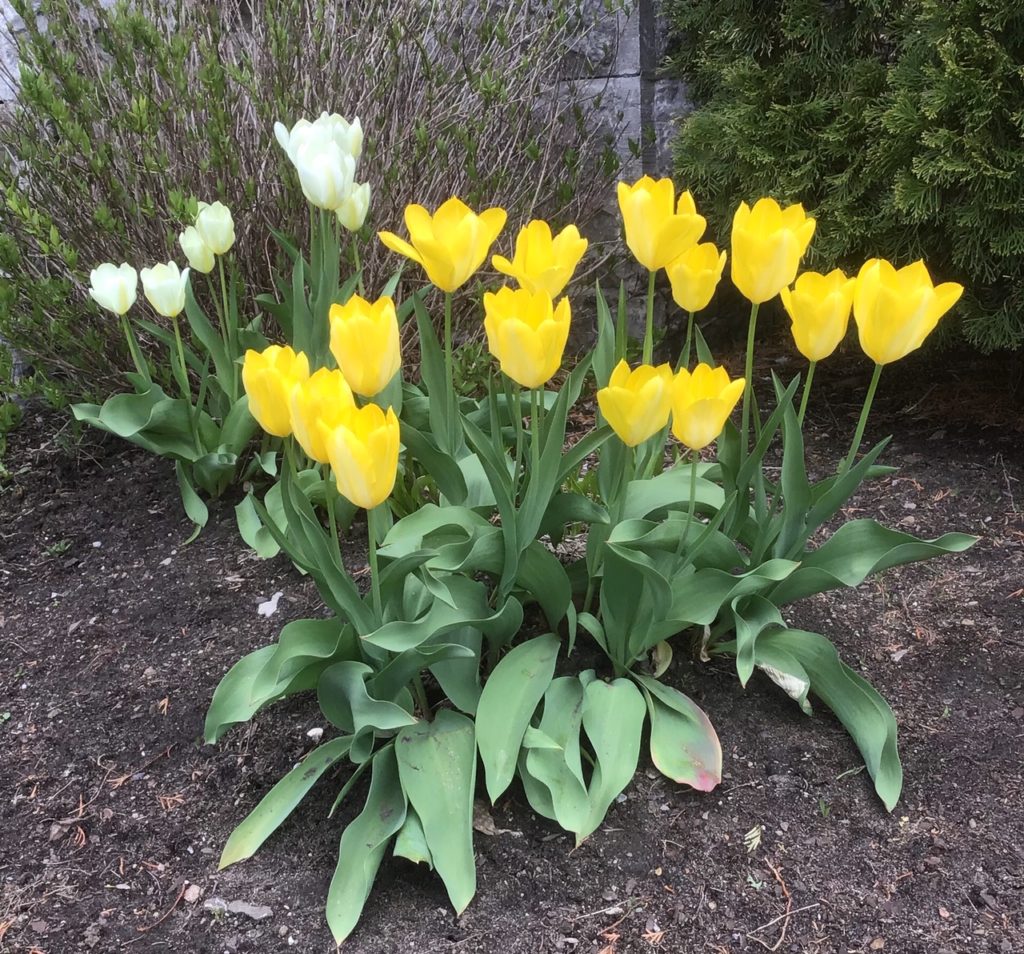 Not least, I've got to know my small town better in these past weeks than in the almost five years we've lived here.
Unable to chat with neighbours (except at a distance), I've paid more attention to gardens, public green spaces and even churchyards, delving into the history of my community from the days of early settlers until now.
And at this particularly difficult time, it's in those churchyards that I've found both comfort and a sense of continuity in the example of past lives lived.
Life lessons
Until March, I'd never ventured inside one of the cemeteries within easy walking distance of my home. Now, however, it's an ideal place to social distance, and as I read the inscriptions on tombstones from the nineteenth century (old by Canadian standards) to the present day, I'm reminded that life has never been without challenges.
Along with getting a character name for a future book from the grave of a woman born in 1880 (my writer's brain never truly switches off), these cemetery walks have also made me think about how short life is and to truly value and 'live' the time I've still got.
And like the man whose epitaph is "Lived–Trucked–Worked–Loved Forever," life is indeed about the simple things—a useful adage when life as many of us know it is still turned upside down.
Happy walking to all of you who are also fans of this easy to start and low impact, although often underrated, form of exercise.