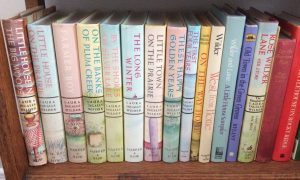 One of my favourite series of books, loved in childhood and which I still return to as 'comfort reads' as an adult, is the Little House stories by American author Laura Ingalls Wilder. Those books taught me about resilience, cheerfulness in the face of difficulties, and finding a silver lining, no matter how grey the clouds.
In the past few weeks, I've returned to the 'Laura books' on my keeper shelf and, in particular, to an axiom often uttered by the stalwart Ma Ingalls: "There's no great loss without some small gain."
This summer has been punctuated by a succession of losses large and small, all resulting in a profound sense of 'absence' from people and things I once took for granted.
As I shared in my last blog post, I've said goodbye to my childhood home and it now lives on only in my memory.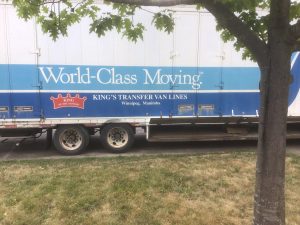 And from arriving at that home to discover a new neighbour had removed a shared fence and gate (the latter on my property) with no prior consultation, through to having to deal with nosy and insensitive busybodies, my soul is battered and bruised.
I'm also in the midst of a season of purging, a version of the Swedish death cleaning or decluttering your home whilst you're still alive, a difficult process since I'm a sentimental person for whom cherished possessions serve as an anchor in an often-uncertain world.
Those physical losses—multiple recycling and charity shop donations–have been mirrored by the almost eight pounds in weight I've shed due to a combination of stress and a recent gastrointestinal infection.
Yet, just as losses have loomed large lately, there have been important gains as well and to adapt another Little House phrase, all may be well that ends well.
When my childhood home is sold, I'll no longer have the considerable worry (and cost) of managing and maintaining a property at a distance.
Despite my angst at the lack of consultation, the neighbour's fence is the latest in modern (and expensive) design and since they're agreed to replace the gate, the realtor (estate agent) I'm working with assures me that this upgrade will showcase my property more favourably to potential buyers.
The high school friend who, despite trauma and loss in her own life, made time to see me, was an important reminder of what true friendship means and made a difficult time more bearable.
Mega decluttering is forcing me to assess which possessions mean something important to me and which don't and only keep those that reflect who I am now—not who I was or never will be.
All the items I've sent to charity and recycling will help others and the planet, and the lost body weight is an excellent excuse to indulge in favourite ice cream treats a bit more frequently!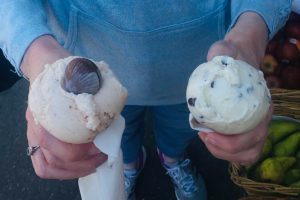 So, although many things have gone wrong in the past weeks, many more have gone right and at points of despair I got encouragement from unexpected sources just when I needed it.
When I sold seven boxes of my late mom's canning supplies to a woman around my age who'd spotted my online ad, we chatted briefly.
She learned to can from her late mother and now each summer as she harvests garden produce to make jams, jellies, and pickles, she remembers the times she spent with her mom when they chatted about life, as well as preserve making.
As we spoke about what our mothers have meant in our lives, I was connected to both that powerful mother-daughter bond but also something integral to female experience. As women, and as the girls and women did in the Little House books, we share with each other—our losses and our gains, and our joys as well as sorrows.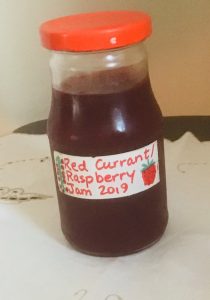 Before she left, the woman, whom I know only as Christina, gave me a jar of her homemade jam. What Christina doesn't know is that she gave me much more—time to stop, time to remember, and time to be—and that our chance conversation will have a lasting impact on my life and, by extension, writing.  
Amidst a time of great losses, her little act of kindness is perhaps one of the greatest small gains of all.