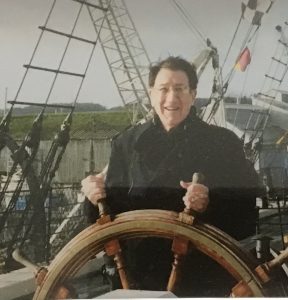 I'm about to mark my tenth Father's Day without my dad. Although time has lessened the raw grief of his death, his absence is still and always will be a "hole" in my life familiar to all "orphaned children" no matter how old.
I thought of Dad especially during the recent D-Day commemorations. Although he was too young to take part, the pictures of elderly veterans were a poignant reminder of those just a bit older than him, and the sacrifices they made for generations like me for whom the Second World War has always been part of history instead of a "real" event.
I think of him on other military occasions too (like Battle of Atlantic Sunday in early May) because as a proud veteran of the Royal Canadian Navy, all things maritime were an important part of his life and how he lived it.
Dad's love of music is with me when I sing with my choir, and as I walk Floppy Ears I remember the talks I had with him when we walked my childhood dog together.
And when I enjoy pancakes made to his signature recipe, or use something of his in my home, I can almost see him there, just out of sight but never out of mind.
I also think of my dad as I face life challenges, especially advice he might have given at difficult times. Or how he'd have made me laugh, encouraged me with a hug, or taken me on an outing, just the two of us.
For the first few Father's Days without my dad, and although I celebrated Tech Guy and the wonderful dad he is to English Rose, it was a day to "get through" rather than truly enjoy.
More recently, though, it's become a day when I make a point of remembering my dad and everything he brought to my life, including shaping the person I am and values I live by.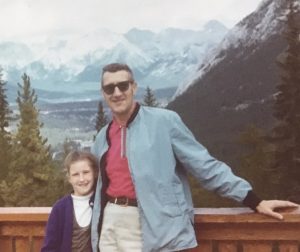 Although once too painful, I now want to look at the photograph albums he compiled throughout his life which form a record of our family's story.
I want to talk about him and why he was important to me.
And I want to share memories of him with English Rose so if she someday has children, he'll be part of her family's story too. Since she was only five when my dad died, her memories of him are patchy and I have a special responsibility to help make him part of her life—instead of a remote figure in old pictures.
My dad is gone physically, but what I'll celebrate this Father's Day is how he's still part of my life through memories that are green in my heart.
Although he didn't live to see me become a published author, my new book, The Wishing Tree in Irish Falls, which comes out in October, is about music so it's dedicated to him.
And amongst all the fathers celebrating, being celebrated, or remembered this weekend, I'm blessed to have the one I did.
A writing update…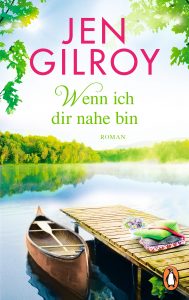 German edition of Summer on Firefly Lake
The German version of the second book in my Firefly Lake series, Summer on Firefly Lake, came out this week as Wenn ich dir nahe bin.
This gorgeous cover by Penguin Verlag captures the feel of my book perfectly, and I'm grateful to continue to be able to share my Firefly Lake stories with German readers.
Ottawa area readers…meet me at an event on June 22, 2019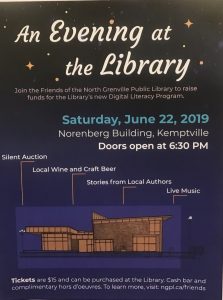 If you live in the Ottawa area , I'm one of several local authors speaking about what libraries mean to me at a special benefit "Evening at the Library" at North Grenville Public Library" in Kemptville, Ontario, Canada on Saturday, June 22, 2019.
More details, including ticket information here.