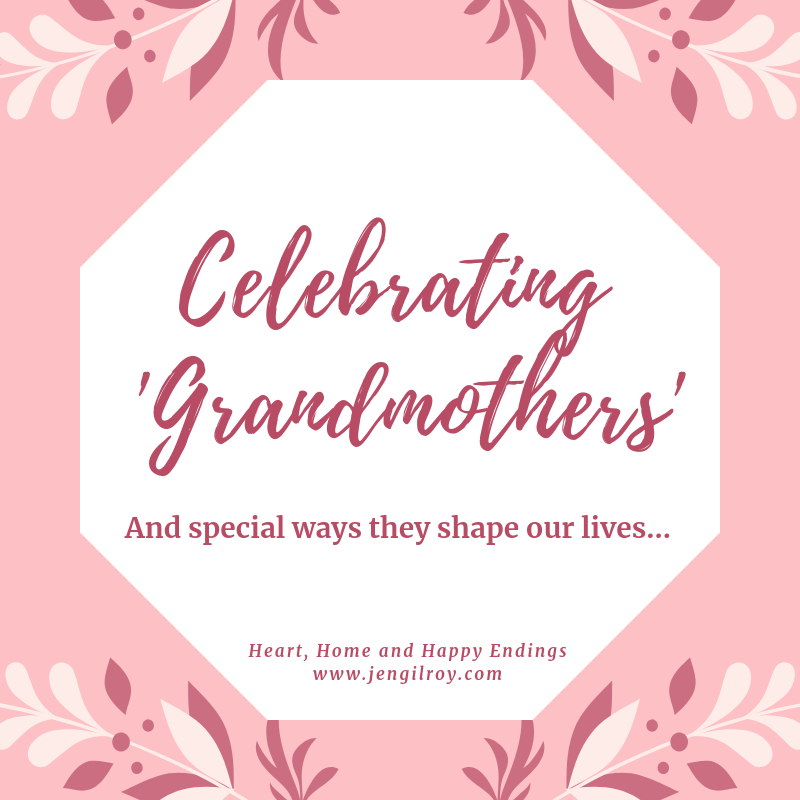 Earlier this week, English Rose bounced into the house with the kind of teenage excitement usually reserved for a meme, 'tea' (gossip between friends), or afternoon at the mall.
"Look what Grandma J gave me," she said, gesturing to the colourful bracelet on her wrist. "It's from her trip. She brought back presents for all her grandchildren."
As I admired the pretty and thoughtful gift, my heart squeezed. Because although English Rose calls her "Grandma," J is a dear family friend and neighbour, not a grandmother by blood.
I was reminded, though, of the importance of grandmothers (and women like grandmothers) in our lives—and how blessed I've been to have multiple grandmas both 'real' and 'adopted.'
Family history
My two grandmothers by birth were part of my life until my twenties so I have special memories of both.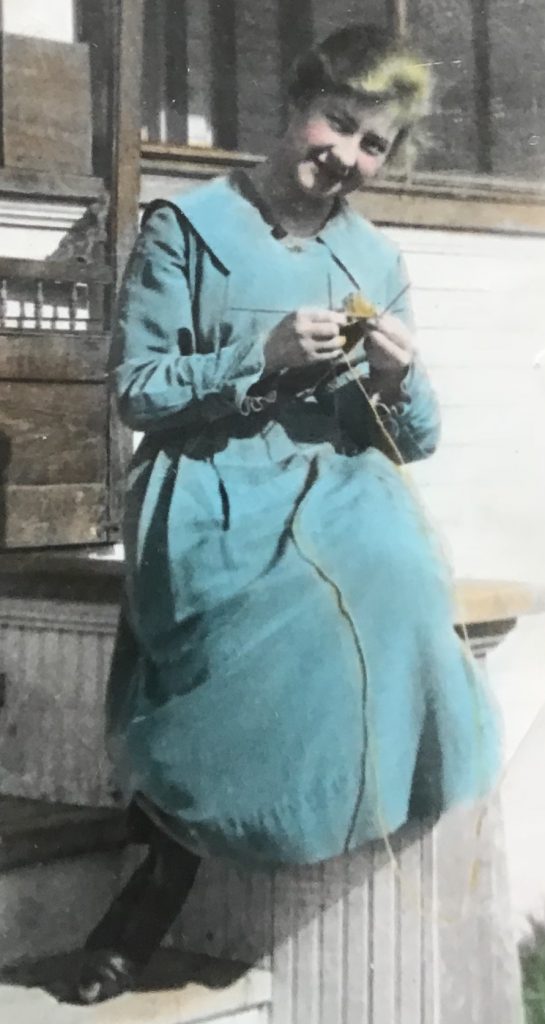 My dad's mother lived nearby and since we shared an interest in music, reading, and writing, that grandma had an especially important influence on my life.
Indeed, my first published story, a piece in the local newspaper when I was eleven, was inspired by Grandma's small-town childhood.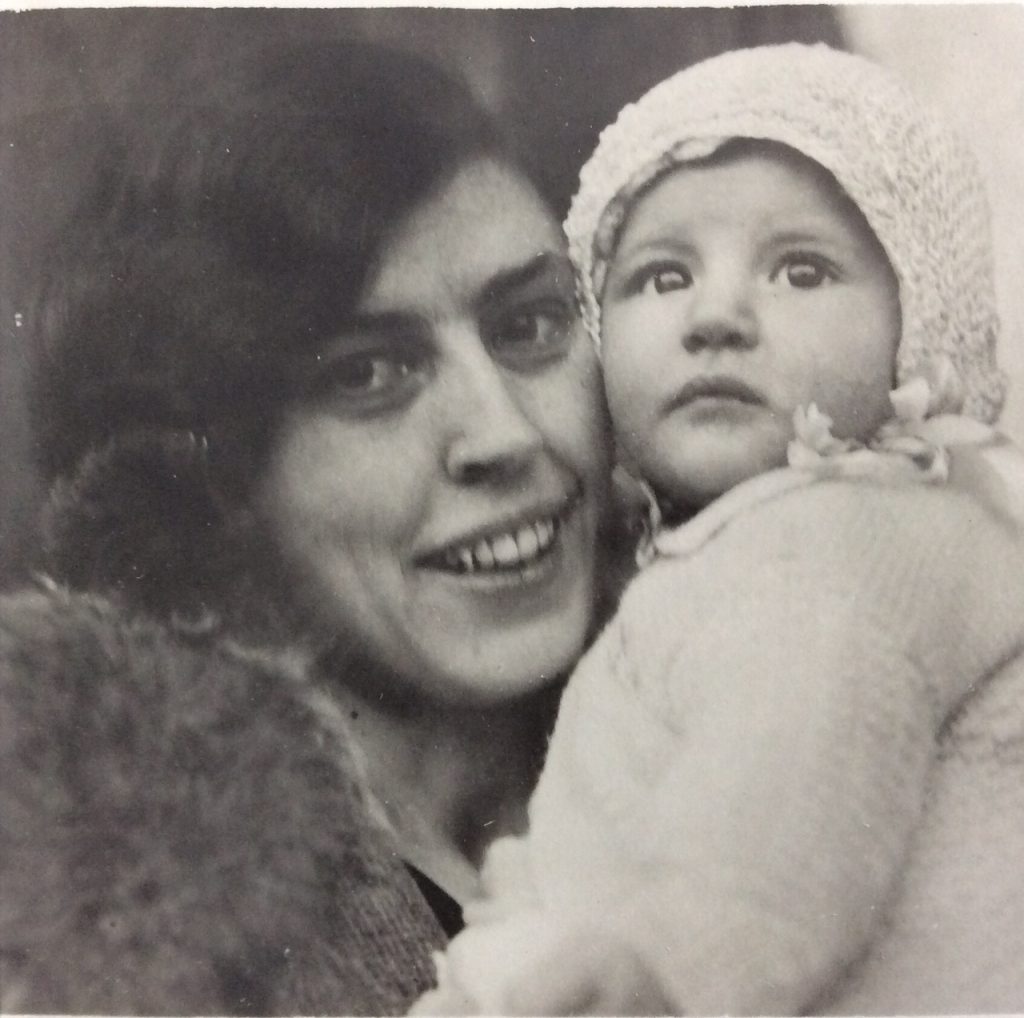 My mom's mother lived in another part of Canada (over a thousand miles away) so visits with her were limited to Christmas and summer holidays.
Yet, and although she was less 'present,' she influenced me too and her home, an old Ontario yellow brick house, was, at least to my childish eyes, magical.
From its chilly stone cellar to dusty, shadowed attic, that house held clues to the long-ago world of my nineteenth century Irish ancestors. And thanks to that house and Grandma's stories, houses play a special role in my fiction.
Unconditional love and acceptance
As I both experienced and saw through my mother's bond with English Rose, a grandmother's love is different than that of a mother.
Without the immediate necessity to set (and enforce) rules and expectations, a grandmother can be more easygoing—and spontaneous.
My grandmothers were a source of candy in church (and why, in my mind, peppermints are indelibly linked with tedious sermons), tablecloths to dress up in, and were the only ones to truly appreciate why bannisters were made to slide down, preferably at speed.
Most importantly, and even when my relationship with my own mother was tense, I always knew my grandmas loved and accepted me for exactly who I was.
New experiences and learning
My grandmothers by family, and the three I acquired by informal 'adoption,' helped open my world to new experiences and learning.
From formal concerts to impromptu sing-alongs, picnics at a lake to afternoon tea by the sea, and from the best way to groom a Pekingese dog (continually), and wear pearl jewelry (anytime as long as you wear it with flair), the grandmothers in my life were wise teachers—but always with a generous dose of fun.
Inspiring women
In many parts of the world, March is Women's History Month (and 8 March 2019 is International Women's Day), a time to remember and celebrate the impact women who came before have on our lives today. 
Although I'm grateful for the 'named' women in history—those who fought for women's suffrage, campaigned for human rights, or made a mark in politics, the arts, or scientific endeavour, I'm also mindful of the 'unsung' heroines.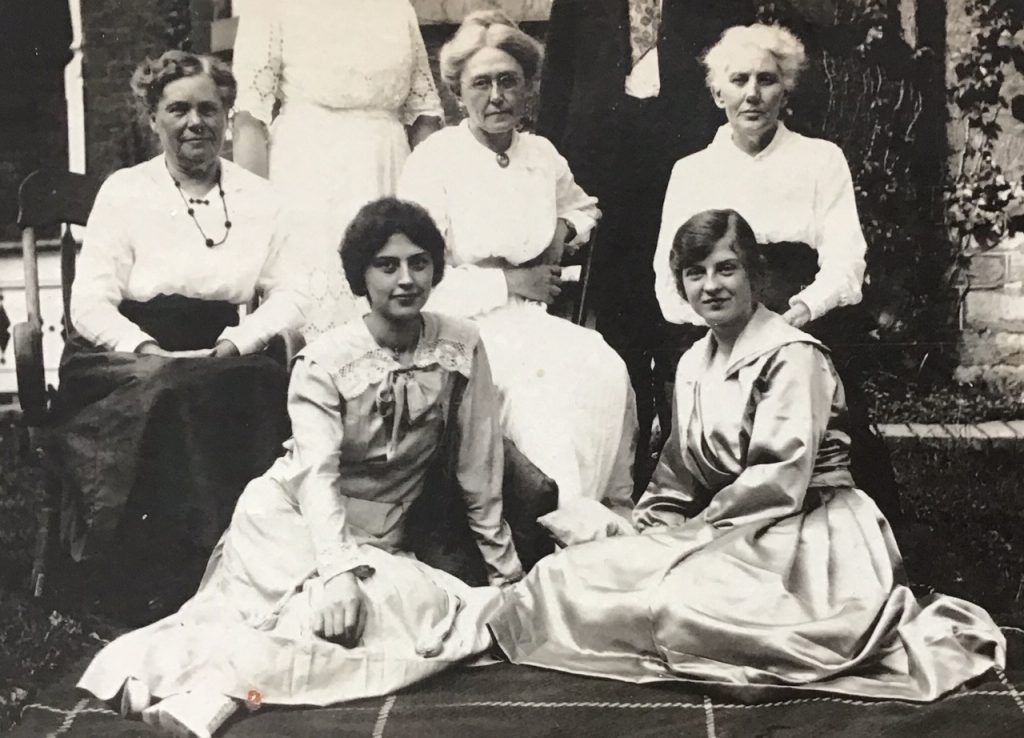 These are the women who quietly go about their everyday lives, making a difference in their families and communities without fanfare or wider recognition, but whose influence, like those of grandmothers, helps make us the adults we become.
With the death of my mom, her beloved Nana, and with Tech Guy's mom 'lost' in the heartbreaking wilderness of advanced dementia, English Rose is sadly lacking in the 'official' grandmother department. However, other women, like sweet Grandma J, play an important role in her life.
As my daughter and I navigate the tumultuous teenage years—that complex (and often conflicted) dance between attachment and separation—I'm grateful for the accepting, loving, and understanding 'grandmothers' who support English Rose in ways I can't.
And as a now 'motherless' daughter, women like Grandma J play a role in my life too—still teaching, still offering new experiences, and helping me in ways large and small.
Although I'll likely never again spend hours grooming a Pekingese dog (as I did the summer I was ten), I still wear pearls with flair, think of one of my adopted English grannies whenever there is rain before seven (because, of course, it will be fine by eleven), and draw on some aspect of my family history for every story I write.
So, thank you to all the 'grandmothers' who do what you do for the younger women in your lives. Today and every day, I'm celebrating you!

New book news
Because sometimes happy endings are only a wish away…
In case you missed the announcement on social media, the title of my new book coming out later this year (release date to be confirmed) is The Wishing Tree in Irish Falls.
This story also features the wisdom of grandmothers, and I'm excited about sharing it with you.