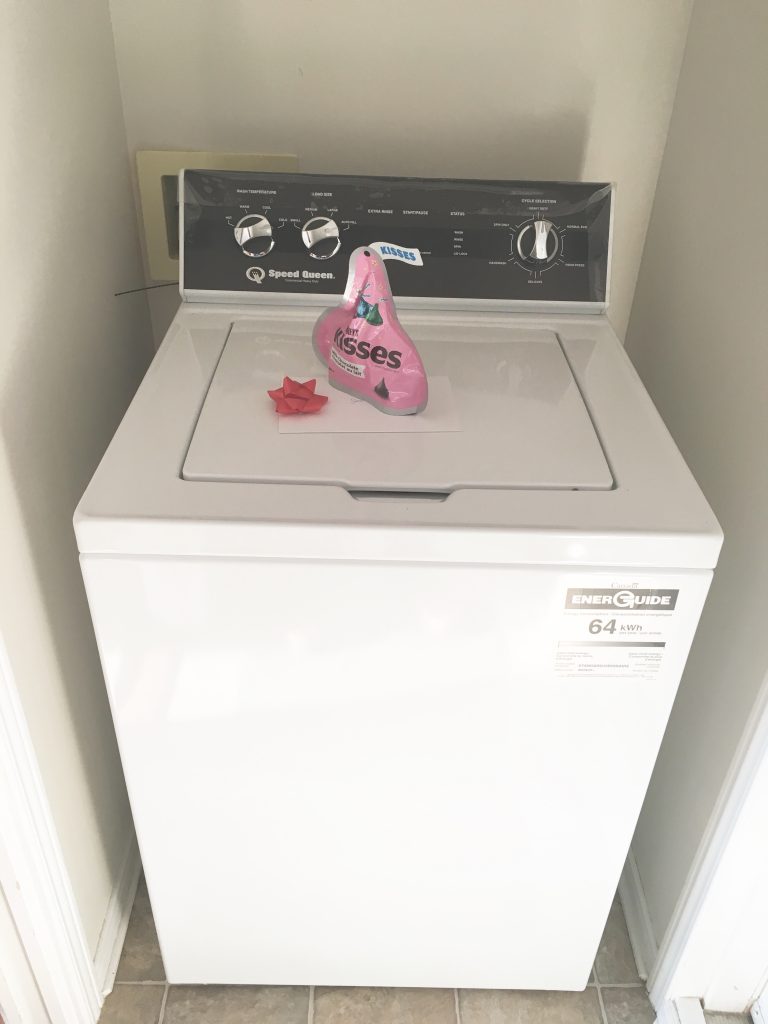 As you may have seen on Twitter, Tech Guy and I got a new washing machine last week.
Not only did it mark a milestone in my complicated relationship with laundry but, and in a clear indication of advancing middle age, few things in recent years have brought me so much excitement.
The wringer washer
One of my earliest childhood memories is watching my mother and her mother labouring with my grandmother's ancient wringer washer.
On a hot and humid July morning, I was sent outside to sit on a sun-warmed step and told to stay there, far away from the machine that clanked in a corner of the back shed, steam rising from its galvanized tub like the cauldron of some evil witch.
Although my mother soon got an automatic washer, I'd already formed the indelible impression that laundry was not only labor intensive but dangerous—as the horrific tales of wringer washing machine injuries whispered about by Grandma and her friends attested.  
Communal washing days
When I left home for university, I was catapulted into an era of stockpiling coins to feed communal washing machines—always in short supply unless I had nothing better than laundry to do on Friday and Saturday nights. 
Sadly, and unlike what is often depicted in movies, no cute guys did their laundry at the same time as me.
And when I came face-to-face with a bat in the gloomy laundry area of a student rental house, I was on my own, awaiting the arrival of the animal protection officer who'd "helpfully" advised me to "stay put" on the other side of a flimsy wooden door and not approach the animal "in case it was rabid."
Happily ever after…
After Tech Guy and I got married, I moved into the house he'd bought several years before, a fossilized shrine to 1970's décor including orange shag carpet, metallic avocado green wallpaper and, in the basement, a matching harvest gold washing machine and tumble dryer.
While we updated the rest of the house to reflect late 1990's chic, their (to me) atrocious color didn't impede function so the harvest gold appliances stayed, still going strong almost thirty years after their purchase by a previous owner.
Laundry goes international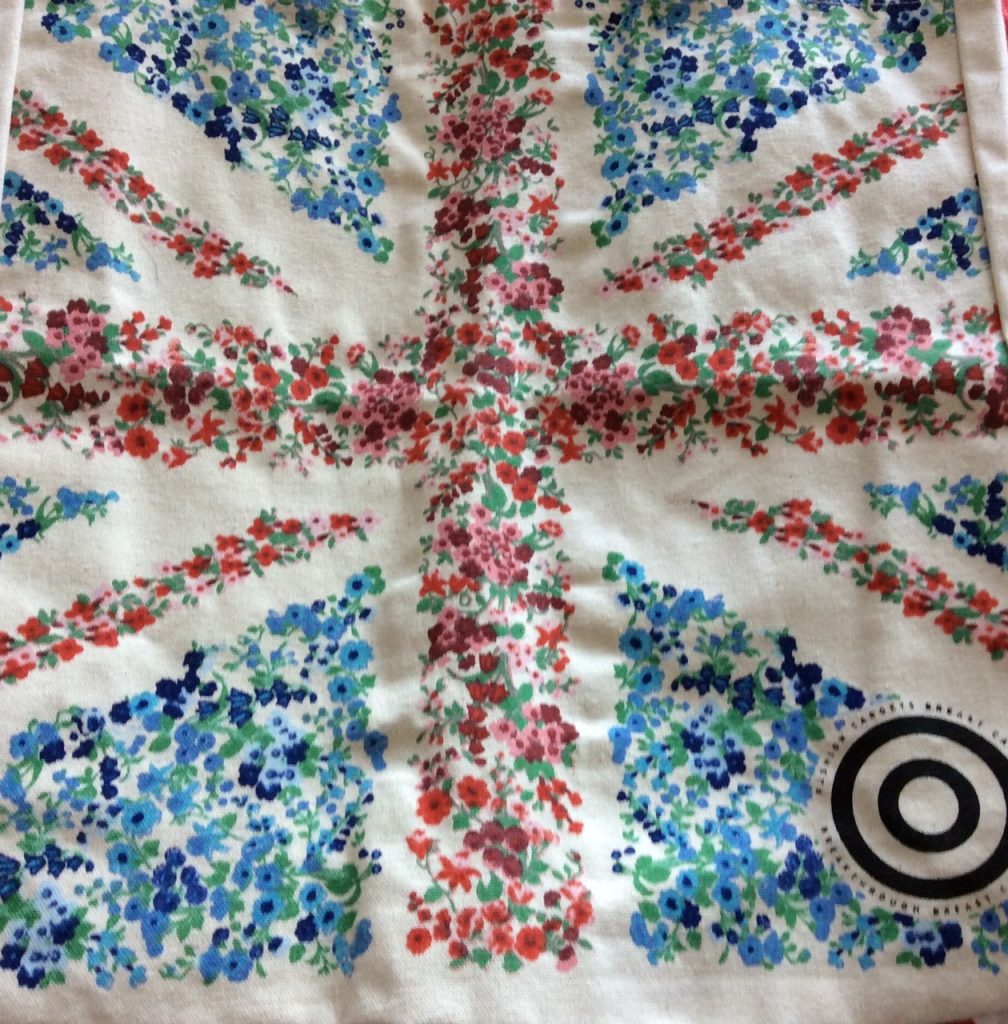 Our move to England, though, ushered in a new era of laundry adventures.
In one flat (apartment), a trendy new build in a newly trendy part of London, I discovered the dubious joys of the "combined" washer/dryer.
Whilst some such models may work brilliantly, ours did not and since the flat didn't feature an airing cupboard (an essential attribute of the British home), we became accustomed to sodden washing festooned 24/7 not only from a collapsible drying rack but from every available doorknob and rail.
After Tech Guy got a new job and we moved west of London to a "maisonette" in a pretty Berkshire village, our washing machine woes continued.
Not only did the new machine break at regular intervals, but the repair technician, with whom I was soon on a first-name, cup of tea sharing basis, proclaimed our model to be "absolutely the worst" then on the consumer market. 
When we left the maisonette for a terraced house on the other side of the village, we gained another new washing machine and, with a new baby English Rose, I was filled with hope for a happier laundry future.
Yet, that machine was also plagued with problems . When it finally reached the spin cycle (over an hour in), the noise escalated to such a crescendo that my visiting dad likened the sound to an aircraft thundering down a runway at London Heathrow, twenty miles away.
In addition, the front-loading door often fell off. On one memorable occasion, I sat in our galley kitchen with my back propped against a cupboard and my feet holding the door in place until the wash cycle finished—so English Rose had the clean school uniform she needed for the following day.
Home is where the washer is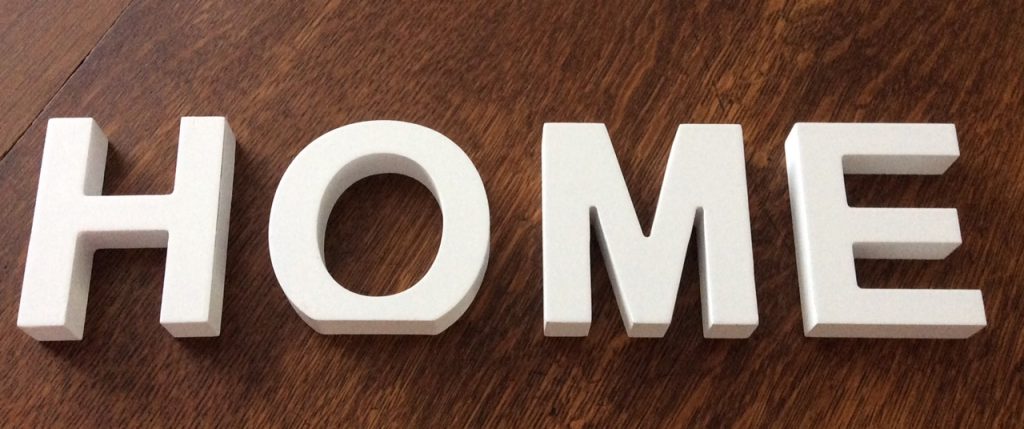 Once back in Canada, we bought a house with a ground floor laundry room. For the first time in my life I had a separate and efficient laundry space. 
But soon, the malicious laundry fairy struck again. The washing machine (which came with the house) not only cleaned clothes but was what Tech Guy dubbed a "combination washer-shredder," ripping seams, pulling necklines out of shape, and tearing delicate items from zippered mesh laundry bags.
Deciding enough was enough, and after due research and saving of money, we finally settled on a new machine, supposed to be the most durable model on the market, (lasting twenty years or more), easy to repair, with superior but gentle washing function, and low noise.
Delivery day, the day after Valentine's Day, was the best Valentine present ever and, as I write, I trust a new, less stressful era of domestic life beckons. 
Now if only the dishwasher hadn't started making a grinding sound…