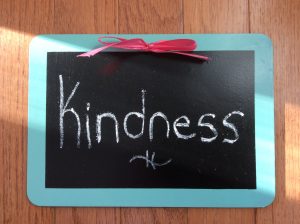 Several weeks ago, and to celebrate the first birthday of Back Home at Firefly Lake, I offered a giveaway on my Facebook author page. For a chance to win a signed paperback and holiday ornament, I asked my readers to leave a comment about a random act of kindness they'd either given or received.
With almost 200 entries, the response was both wonderful and heartwarming. In ways large and small, giving to others is alive and well amongst my readers, and I was touched by how these real-life 'angels' are making a positive difference to their families, friends, communities, and wider world.
After another troubling year of grim news headlines, this illustration of human goodness—and doing for neighbours as we would wish to have done to us—has helped me end 2018 with more optimism.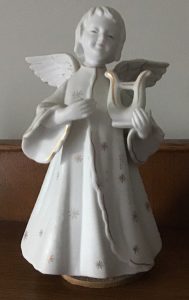 In the past few months, there has been a great deal of kindness (and angels) in my life too.
At Holland Bloorview Kids Rehabilitation Hospital in Toronto, where English Rose was treated from November into December and the two of us lived for a month, the staff are, as we expected, consummate professionals.
Yet, they were also kind, offering compassionate words, hugs, and unfailing gentle consideration to patients and families in their care.
Also kind were the numerous community groups—choirs, bands, actors, puppeteers, and more—who entertained us at the hospital and brightened our lives.
And when we came home after that long and tiring month away, kind friends and neighbours had left us a homemade meal. That nourishment for our bodies was accompanied by a sweet 'welcome home' note that nourished our souls.
Yes, there are bad things happening in our world, but there are many kind things too and each of us, in our own lives, has the power to give and pass kindness along, and also be and advocate for changes we want to see.
My word for 2018 has been courage, and while I've indeed needed courage over the past twelve months, in difficult times I've also experienced more kindness than I could ever have imagined too.
I haven't yet chosen a word for 2019, but it already holds some exciting things.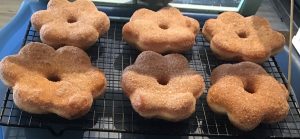 I'll have a new book out (release date and title to be confirmed), and I'm looking forward to sharing it with you. The story features a wishing tree, a big Irish-American family, music, secrets and, not least, yummy treats since the heroine works in her family's bakery.
I'm also thrilled and honoured that German rights to my Firefly Lake books have sold and the trilogy will be published in German translation beginning in April 2019 (now available for Amazon pre-order).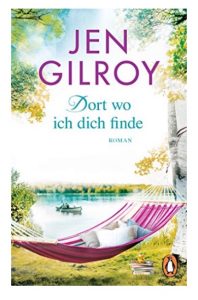 Here's the German edition of the first book in the series, The Cottage at Firefly Lake. I have cover love!
Best of all, though, the Holland Bloorview treatment programme helped English Rose and our family immeasurably, and going into 2019, we have new tools, resources and new hope that English Rose is better prepared and supported to live her best possible life, even with ongoing medical challenges.
I'm taking a break from blogging over Christmas and New Year but will be back on 11 January 2019.
For those who celebrate it, I wish you a blessed Christmas, and to all, a joyful new year.
Thank you for your kindness in reading my blog and continuing to share in my life and writing.