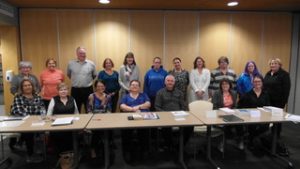 On 1 October 2018, I was invited to speak to members of the North Grenville Writers Circle (North Grenville Public Library, Kemptville, Ontario, Canada) about traditional publishing. 
It was great to meet so many enthusiastic writers at all stages of their writing journeys and writing across many different genres.
Thanks to everyone who attended and also to the library for making space available for the event.