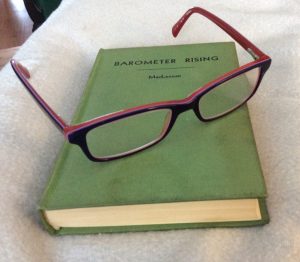 Long before I became a writer, I was a reader. From childhood until today, books have been my comfort, joy and inspiration.
The library is one of my happy places, and when life hurts, I return to the pages of my favorite books, finding solace there only well-loved characters can give.
However, despite being a lifelong reader, I only joined a book club this year, at the urging of a friend who sings in my choir. And now all I can say is why did it take me so long?!
Reading outside my genre
As an author, reading is my "job" and although I read widely in women's fiction and contemporary romance, I don't have much time to read beyond that.
Book club reading stretches my reading menu and "cleanses my palate" to come back to my usual reading fare refreshed and inspired.
In the past three months, book club picks included The Mistress of Nothing by Kate Pullinger, Barometer Rising by Hugh MacLennan, and The Little Paris Bookshop by Nina George.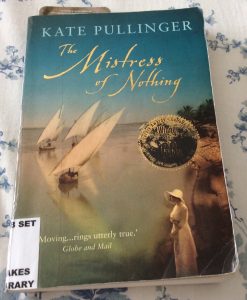 These different reading experiences—from Pullinger's account of an Englishwoman and her maid in Victorian Egypt (based on a true story), to MacLennan's "romantic realist" novel of the 1917 Halifax explosion, and then a bookish France in George's story—were not only thought-provoking but also helped me look at my own writing in new ways.
Book chat…with tea and cake
Before I joined a book club, my reading was largely solitary and I rarely talked about books I'd read with anyone else.
Now I can share my passion for books and reading with a similarly enthusiastic group of women who, as an added bonus, serve tea and cake, a staple of my life in England. 
Laughter and life lessons
My book club members are of various ages, backgrounds and life experiences.
Some are widowed or have husbands with medical challenges, or are dealing with their own health issues or family difficulties. Although they might have reasons to be sad, they're upbeat, forthright, amusing and good company.
As one member with beautiful snow-white hair (the hair I want when I'm her age!) joked about an accident on her recent Caribbean holiday: "Remember, I fell on my way into the bar, not my way out!"
No matter what their life stage or context, these women have collective wisdom to benefit and enrich me.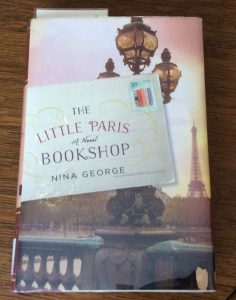 A reader, not an author
Perhaps most important of all, at my book club, I'm a reader like everyone else.
Although I love my author life, it's freeing to read one book a month solely for pleasure and talk about that book without being in full-on "author mode."
Every writer should also be a reader, but sometimes I want to be a reader first, and my book club gives me a place to do that.
I may have discovered the joys of a book club late, but I'm now a happy convert! Do you belong to a reading group? Can you suggest any books my club might enjoy reading?