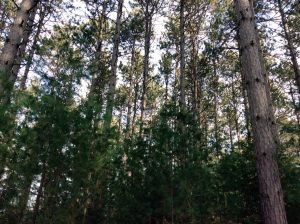 Since Tech Guy works in Toronto, English Rose and I spent this week's school holiday there with him.
It's been a time for our little family to have a whole week together (something we're rarely able to do) and also visit with members of our extended family tree from "generation to generation."
Although I'm an only child, I'm blessed to have a cousin who is the "sister of my heart." While my visit with her was brief, it was nevertheless a time to reconnect in person after too many months of communicating via email and, in the midst of our busy lives, occasional telephone calls.
We chatted about topics of concern to most mid-life women—children, husbands and work amongst others. Yet, from the minutiae to bigger questions, we were reaffirming a family bond that extends back to our grandparents' generation.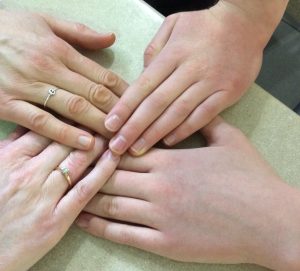 My cousin's grandfather and my grandmother were brother and sister, raised in a family of ten children in a small Ontario town. That bond has extended down the generations—and across geographies—to encompass English Rose and my cousin's tween daughter who are now forging a sister-like relationship of their own.
At the other end of the generational spectrum, we also visited Tech Guy's mother who, because she has dementia, lives in a care home where she gets the around the clock help she needs to cope with everyday life.
For this once vibrant woman—who lived for her family, friends and faith—the world has narrowed to her room and the small community of the memory unit that is now "home."
It's also a world that usually doesn't make sense to her, and where even close family are at best strangers, and at worst, ghosts in a shadowy and confusing reality.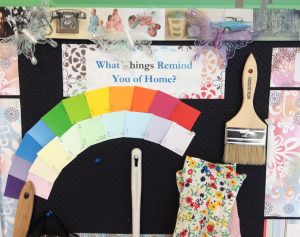 Yet, even in her here and now, family love remains.
Although my mother-in-law did not recognize her son or granddaughter, when English Rose sang "You Are My Sunshine," a song that my mother-in-law once sang to her young children, she joined in.
Her eyes were closed, and her voice faltered, but somehow, across the years, fragments of that special melody—with its reminder of the love of family and home —remained.
"Family" means different things to different people and sadly, not everyone is blessed with nurturing family bonds. Yet, whether it's family by blood, or the family we choose (as Kylie, the troubled foster child chose Nick and Mia in my book, Summer on Firefly Lake), family relationships are a big part of who we are.
Like most women's fiction and romance authors, my books are relationship driven. Alongside romantic elements, I also tell stories about families, friends and communities, often drawing kernels of inspiration from personal experiences.
It's these inter-generational relationships that help us understand our past and also shape our present and future. And just as they have shaped my life, they are also the foundation of my fiction.