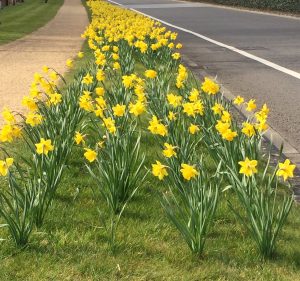 When February slips into March and, irrespective of whether the new month comes in like a lion (as it has for my friends in the UK), or a lamb (here in the Rideau Valley), it's the time of year when my thoughts always turn to my life in England.
Although there are many things I love about Canada, since I spent almost twenty years "across the pond" and am a dual national, England will always be my second home and have a special place in my heart.
I miss England most in springtime. British poets have long celebrated spring for good reason. There is a gentle and timeless quality to springtime in England I haven't found anywhere else.
From the first snowdrops in February, to crocuses and daffodils in March, and then bluebells in the woodland in April and May, the English spring follows a slow and steady progression. In an often tumultuous world, I find this annual constancy both comforting and reassuring.
After months of darkness and rainy winter days, the return of the dawn chorus is also cause for celebration. Although Tech Guy bemoaned the cuckoo that called as regularly as an alarm clock outside our bedroom window from four-thirty in the morning onwards, it was an annual sign that spring was truly on its way.
Springtime is also a special season in England's gardens, parks and historic properties, many of which reopen to visitors at this time of year.
One of my favourite places is Greys Court, a Tudor country house and gardens in the care of the National Trust and near the famous rowing centre, Henley-on-Thames in Oxfordshire.
From March through May, we visited Greys Court almost weekly to savour the sights and scents of the different spring flowers as they came into bloom.
We also often went there on Mothering Sunday (British Mother's Day, this year on 10 March) for a walk in the grounds followed by a scrumptious afternoon tea.
In Canada, spring is a much brasher—and more rapid affair.
Where I now live in Eastern Ontario, spring often seems like a comma between a harsh winter and hot summer. It's not unusual to go from wearing mittens and a parka one day to shorts and a sun top the next.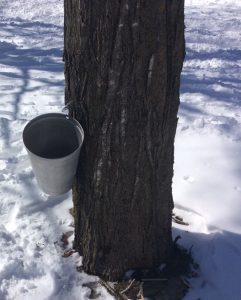 Along with collecting the sap in the maple trees (to make sweet maple syrup and other treats), spring here is also synonymous with "pothole season," a consequence of warm days and cold nights when water freezes under roadways and causes them to crack. The only beneficiaries of this significant driving hazard are car repair shops who count on an uptick in business at this time of year.
For gardeners, the spring planting is also much later here than it is in England with the frost-free growing season usually starting around 23 May.
No matter where or when I mark it, though, spring is always a time of happy firsts.
The welcome warmth of the sun on my face after a cold winter.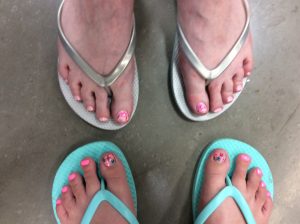 A return to flip-flops and pedicures in place of boots and closed-toe shoes. 
And the day when winter tires can finally be swapped for summer ones. 
Along with more hours of daylight, there's also shopping for new spring clothes, the return of geese to local waterways, and ice cream time when seasonal stands reopen.
Although March can begin—and end—with a snowy reminder of winter's bite, as we start these months of renewal, I wish you your own springtime joys and fresh starts—whatever they may mean. 
And for my North American and other non-UK readers who may be tempted to visit England this spring, here are some links to get you started:
Visit England – spring holidays