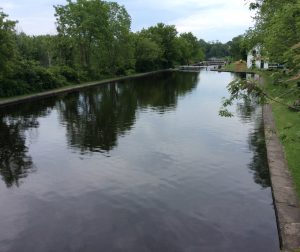 My mom grew up in a picturesque Canadian village in rural eastern Ontario—twelve miles from where I now live.  
Dotted with stone buildings and tucked into a rolling landscape of century farms and historic waterways, it's a place that shaped me as a person, as well as the writer I've become.
Several weeks ago, I attended Sunday service in my mother's home church.
That church marked the different seasons of her life from baptism through to Sunday School, marriage to my dad and finally, a service to celebrate her life after her sudden death.
On the Sunday I attended, pews that would once have been packed with villagers were mostly empty. The organ was shuttered, the choir made up of a handful of stalwart voices, and most of the parishioners were near or beyond retirement age.
After the service, as I wandered through the almost deserted sanctuary with its memories and shadowy ghosts of a bygone era, an older woman approached me.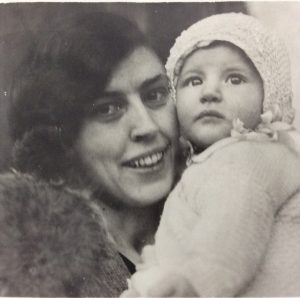 "You look familiar," she said. "Do you have a family connection with this church?"
When I explained that I did, her face creased into a broad smile. "I remember your mother and grandmother and recognized the family resemblance."
As a child and young adult, visits to both my parents' hometowns were marked by a similar refrain. In the small town where my dad grew up, everyone insisted I took after his side of the family. With my mom's kin, and despite my blue eyes and lighter hair in a family of "Black Irish," I was her miniature.
I always insisted I looked like myself, but on that Sunday, at a time when both the church and my family of origin are sadly depleted, recognition of a family resemblance warmed my heart.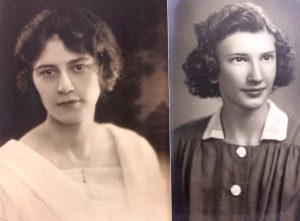 How wonderful to be told I looked like my dear grandma and mom and chat with someone who had known them both.
And how wonderful that my ties to family and place are etched on the contours of my face.
In a world that can often seem anonymous and rootless, I'm celebrating that connection to my past—although I could do without being confronted by my dad's nose whenever I look in a mirror!