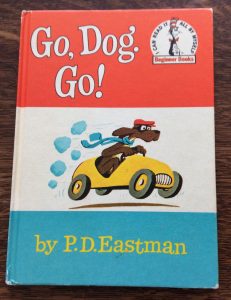 For the past few years and, much like the dogs in one of my favourite early childhood stories, my life has been on "fast forward."
Between moving from England to Canada, launching my career as a published author, managing several family estates, and becoming the primary caregiver for a teen daughter diagnosed with a chronic illness, I've been hurtling through my days at warp speed.
While some of this busy-ness has been good (the published author part is a dream-come-true I'm thankful for each and every day), I've had little time to stop for breath. At many points, I've also been emotionally and mentally exhausted.  
In the past week, I sent the third book in my Firefly Lake series, Back Home at Firefly Lake, to my editor. It releases in March 2018 and is the sequel to The Cottage at Firefly Lake (January 2017), and Summer on Firefly Lake (July 2017).
For the first time in my published author life, I'm between books. While there is still work to do, including checking page proofs for Summer on Firefly Lake, I'm temporarily embracing the kind of "pause" I haven't experienced in several years.
As someone who finds clutter stressful, I'm sorting out my home and, in particular, the teetering piles of paperwork in my home office.
I'm rediscovering my cookbook collection, and the joy of eating slowly at my (newly uncluttered) dining room table.
I'm watching movies and reading for pleasure. 
I'm reconnecting with friends by ditching the electronics to write several long-overdue letters with a pen and special paper.
And I'm taking rambling walks to see my community with fresh eyes. 
Even though I'm not tied to a daily word count, I'm still thinking about writing, and new characters and ideas are bubbling away.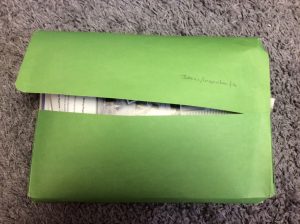 I'm getting out and about because as someone for whom eavesdropping is an art form, some of the best stories are inspired by random snippets of conversations  overheard in coffee shops and stores.
I'm delving into my "inspiration file" for pictures and news articles that have piqued my interest over the years. 
And I'm going to bookshops both new and second-hand because, well, just because!
Stopping, breathing and reflecting are good for everyone, not only writers.
Soon I'll hit "play" again and put my fingers to the keyboard to work on proposals for several new books, but for now I'm enjoying this metaphorical spring cleaning for the soul.
And since my local ice cream stands are reopening after a long, snowy winter, some sweet treats are on the agenda, too.
What about you? Like me, is this new season an opportunity for some mental spring cleaning?