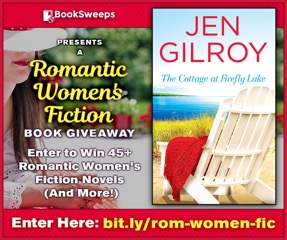 Have  you read The Cottage at Firefly Lake? For a limited time, you can enter to win my book plus more than 40 fantastic Romantic Women's Fiction novels from an amazing collection of authors, PLUS A KINDLE FIRE!
Enter the contest by clicking here. 
This contest runs from 6-13 March 2017 and is open to those in North America, Europe, Australia, and New Zealand.
Good luck and have fun! You may find your next favourite read!