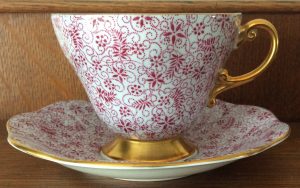 If you read my blog regularly, you know that I choose a "word for the year." Sometimes it's an easy choice and, as the new year turns, I'm anticipating how to incorporate my word as a guiding principle in everyday life.
Other years, and as was the case as 2016 limped to a close, it's been more difficult. In those last weeks of December, I was tired in mind, body and spirit. English Rose was unwell. The winter weather was inhospitable. World news was grim. And, not least, having pulled a muscle in my back, I spent five days either lying flat or sitting bolt upright, popping anti-inflammatories that never quite numbed the pain.
When 31 December arrived, I wasn't in a celebratory mood and indeed wondered if I'd even choose a shiny, new word to take me forward into 2017. On New Year's Eve, I slept through midnight but was up several times with English Rose. In that middle-of-the-night haze known to parents everywhere, I reflected on the year just gone as well as the fresh one that awaited.
And in that space between sleeping and waking, when I least expected it, I found the perfect word.
Throughout my childhood, my paternal grandmother sang "Auld Lang Syne" each New Year's Eve night, her sweet soprano lingering on the words "we'll take a cup of kindness." That memory had lain dormant for years, but as I comforted the great-grandchild she never knew, for a whisper of time Grandma's loving voice was as clear as if she were at my side.
The meaning was clear, too. My word for this year would be "kindness."
Except at the most superficial level, it's a word that has nothing to do with writing. It does, however, have much to do with life. Indeed, in many cultures and religions, kindness—that warm-heartedness, consideration, concern and care for others that makes the world a nicer and happier place—is singled out as a virtue.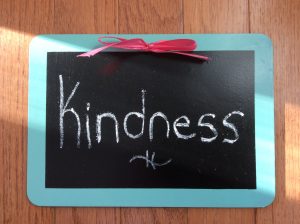 Throughout 2017, I'll consciously look for opportunities to show kindness to others. I'll also try to be kinder to myself, and true to my own feelings, values and needs.
As an author, I'm growing my career one reader at a time. This year, and no matter what it brings in writing and life, I also want to make a positive difference one kind gesture at a time. 
Even though I can't change the world, in my own, small way I can help make it a better place.