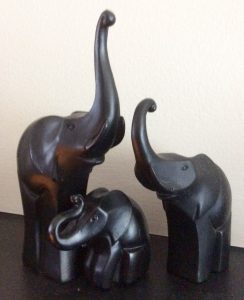 If you read my blog regularly, you know that when my daughter, English Rose, and I moved to Canada from England in July 2015, we left a very important person behind. For the past fourteen months, my husband, Tech Guy, has remained in England, working to support our family and waiting to be able to join us here in the Great White North.
I can finally share that Tech Guy is set to start a new, very techy job in Toronto on 31 October. It's not a Halloween trick, but the best treat of all! Since it's too far from our home in the Rideau Valley for him to commute during the week, he'll be with us on weekends and when working remotely.
These past months have tested our family in ways we couldn't have imagined. However, through that testing, we've learned much about ourselves and our relationship.
We've learned about love and keeping faith even when times are dark.
We've learned about commitment, not only to each other, but to a shared goal, even when others doubted. 
And we've learned about family. What it means to us, and how to nurture that family bond to stay close in heart.
Although I've always had great respect for single parents, now that I've been one, if only temporarily, that respect has increased exponentially. The past months have shown me just how tough is it to have sole responsibility for any child, let alone one diagnosed with a chronic illness.
Without having Tech Guy to share the domestic load, I've also developed new skills. While I'll never be an expert in unblocking drains, there's nothing like a basement flood to acquire plumbing acumen. And I've learned more about cars, Grade 7 math and duct cleaning than I ever wanted.
This experience has shaped my fiction too. The heroine of the second book in my Firefly Lake series, SUMMER ON FIREFLY LAKE, is a single mom. Although Mia's story isn't mine, walking a bit of the single mom path has helped me give her journey more depth and poignancy than it would otherwise have had.
Like the stories I write, Tech Guy's move to Canada is both a happy ending and exciting new beginning.
However, as I anticipate his arrival early next month, there's one, important bonus. For at least two nights a week, I won't have to use the electric blanket to warm our bed. My self-described "all-natural, renewable heat source" is coming home to me just in time for a Canadian winter that's forecast to be particularly cold.
Sometimes, real life works out almost as neatly as fiction!