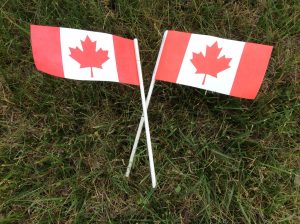 On 18 July 2015 English Rose and I landed in Toronto on an Aer Lingus flight from London via Dublin. I was on my way home, but English Rose had left the only home she'd ever known.
Missing England
One year later, I still miss the gentle English mist, fish and chips and the "have a go" mentality so intrinsic to the British psyche.
I miss the understated humour, tea shops and crisp English voices. I also miss my hairdresser, GP (family doctor) and Marks & Spencer.  
Planting roots in Canada
However, here in Canada, I'm happy to be part of a friendly and welcoming community with several ice cream shops, two artisan bakeries, a farmer's market and an ice hockey team.  
Although the lack of roundabout etiquette still frustrates me, much to English Rose's amusement I've found a back road which enables me to circumvent most of our town's roundabouts, most of the time.
Living between two countries
Transitioning between homes presents a myriad of bureaucratic, logistical and emotional challenges.
It took four months for my British bank to implement my correct Canadian postal address and send information via air mail, including a contact telephone number which works outside the UK.
Meanwhile, I'm still not resident in Canada for tax purposes and my application for residency seems to be permanently under review by the applicable government department.  
My Kindle was purchased and registered in the UK so I can't access the wealth of e-books available at my local library.
And, certainly not least, Tech Guy is still living and working in England, a stretched family relationship we struggle with everyday.
Home is where the heart is
As I completed our 2016 Canada census questionnaire, I wondered if future generations would be curious about the human story behind the data.
Thanks to genealogical research, I have a snapshot of how my Gilroy grandparents many generations back lived when they were counted in a nearby township in the census of 1861.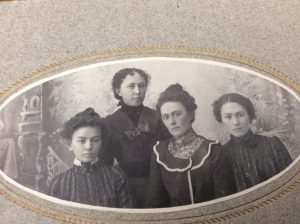 They'd arrived in Upper Canada from Ireland in 1836. Twenty-five years later, they owned a quarter of an acre of land, a two-story log house, one horse, four cows, eight sheep and two pigs.
Yet, like me almost 160 years later, the data only touches the surface of their story. Behind the statistics there's another, more elusive narrative. One cobbled together by hopes, worries and dreams, and of the quest to build a new life for themselves, their children and their children's children.      
If home is where the heart is, one year on my heart is stretched between Canada and England.
I suspect it always will be.