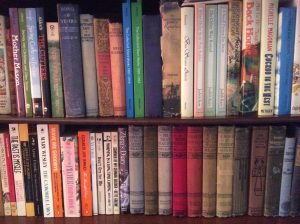 When I was at school, the last bell of the year signalled not only the beginning of the long summer holiday but also many weeks of reading. Back then, after months of set school texts, summer was a glorious time to read what I wanted.
Although those days are long gone, summer reading still has a vibe all its own.
It has special smells. Wood smoke from a campfire, the sweetness of roses from a neighbour's garden and coconut oil on a beach.
It has special sounds too. The creak of a garden swing, the lap of waves against a sandy shore and the hum of the fans which lined the windowsill of my childhood library.
Summer reading was also about where I read. In a sleeping bag with a flashlight and by a camping lantern at a picnic table. Or on my grandparents' porch in a small town that shaped me as both a person and writer.
It was in summer that I read my way through the children's and young adult sections of my local library.
It was also when I delved into books with gilt-embossed covers given as Sunday school prizes to grandmothers and aunts many generations removed. Those moral tales penned for late Victorian girls were not standard reading fare in the latter part of the twentieth century but, although I wasn't aware of it then, they taught me much about language and its use in fiction.    
While summer doesn't give me the same lazy days to read as it once did, I still choose books for "summer" reads. From an author I've wanted to try, to a new release that's caught my eye or an old favourite, summer is still the best reading time of year.
As I pull up my porch chair for this summer of reading, I have a varied mix in my to-be-read pile.
There's Summer at Skylark Farm by British contemporary romance author Heidi Swain. I know Heidi through social media and my friend, Susanna Bavin, recommends this book as "feel-good" fiction. That sounds perfect for my summer palate.
I'm also looking forward to visiting Regency London in An Unsuitable Duchess, the debut book by Laurie Benson, a 2015 Golden Heart® sister.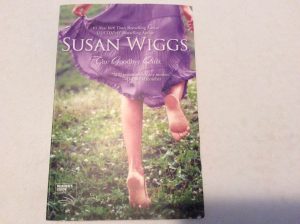 Not least, there's The Goodbye Quilt by #1 New York Times bestselling author Susan Wiggs. I know I'll need tissues for this story of a mother whose teenage daughter is leaving home for college. 
Wishing you a happy summer and many reading adventures.
Do you choose books especially for summer reading?