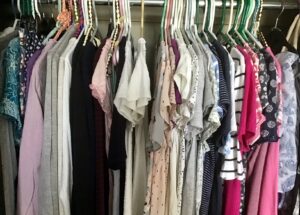 Twice each year, in spring and autumn, I go through my wardrobe and have a major clear-out.
I take the previous season's clothes out of the closet and replace them with those stored out-of-season in my cedar chest.
I also try on clothing to see it still fits or is in style and, as I pack a bag for a local charity shop, I note new items to shop for.
Enter the pandemic…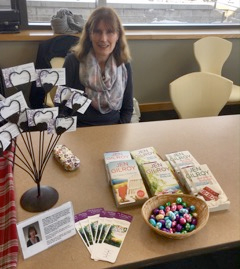 The last time I wore anything that could remotely be considered stylish was at a "Local Author Showcase" at my local library in late February 2020. In my jersey dress, heels (remember those?) and (I hoped) artfully tied scarf, I strove to be both 'casual chic' and approachable.
Although I don't know if I succeeded, I remember what I wore because it was my last outing in what I now think of as the "before time."
Since then, and apart from forays to the grocery store, bank, dentist and walking Floppy Ears, I've been at home in sweatpants (joggers), T-shirts and slippers.
As such, a central tenet of my seasonal fashion transition, letting go of items I haven't worn in over a year, no longer applies. If I took that approach now, more than half my wardrobe would be going to charity and I'd have nothing to wear when more "normal" life finally resumes.
Similarly, and because clothing has only been sold online for much of the last year, I haven't been able to browse fashion in brick and mortar stores or do my favourite thrift shopping either.
What's a fashionista to do?
After unseasonable late-May snow, last weekend I finally transferred all my winter and autumn clothing into the cedar chest for summer storage to assess again in late-September.
All my spring and summer clothing is now in the closet to be assessed as and when I wear it.
However, when walking Floppy Ears one evening this week, I spotted the now unusual sight of a woman in full makeup, heels, floaty summer dress and very "artfully tied" scarf indeed.
While I wondered where she was going (restaurants, theatres and cinemas haven't yet reopened here), maybe she wasn't going anywhere special. Maybe she'd dressed up to feel good about herself at a time when all of us need every little boost we can get.
The fashionista in me was impressed and resolved to follow in her stylish footsteps.
For pandemic-weary me, though, my slippers are comfy and most of my makeup has expired and needs to be replaced.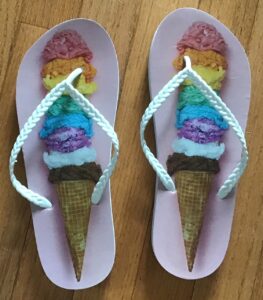 Still, my ice cream patterned flip-flops are a start because they coordinate with my summer yoga pants.
And given that a friend accidentally sent all the tops she planned to wear this summer to the local clothing recycling bin, I've been reminded it's important not to rush into new things or make any sudden changes.
Want to be one of the first to find out the title for my Harlequin Heartwarming western romance? I'm sharing it in my June newsletter, out next week.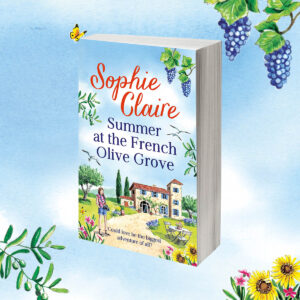 One newsletter subscriber will also receive a signed paperback of
Summer at the French Olive Grove
, a new summery romantic read from my friend
Sophie Claire
.

If you aren't already signed up, subscribe to my newsletter here.