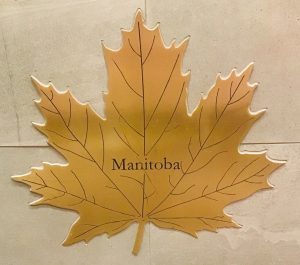 I'm writing this post from my hometown in the Canadian province of Manitoba, a place I left when I was in my early twenties and, apart from brief visits, I built my adult life elsewhere.
Now, though, I'm doing the final clear-out of my late parents' home in preparation for selling it—those four walls and a roof that once formed the centre of my world and, even when I was far away, a place of comfort, refuge, and constancy.
It's a time of memories but looking to the future too, connecting the family I come from with the family I now have—and also the child and teen I was with the adult I've become.
The family I come from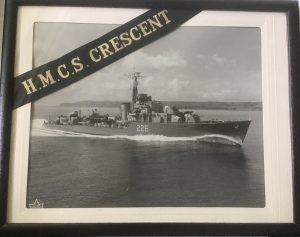 From the cloak my mother wore as a student nurse (with her name embroidered inside the collar) to framed pictures of Royal Canadian Navy ships my dad served on, my childhood home holds remnants of the people my parents were before they had me .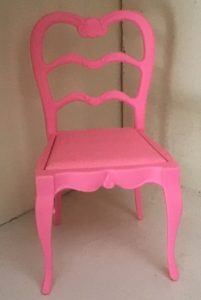 It holds the essence of my childhood too, and finding a neon-pink Barbie doll chair in a forgotten corner of a closet catapulted me back to my gap-toothed six-year-old self unwrapping a longed-for present one Christmas morning.
And from letters written in faded ink to photos in frames old and new, the house is an archive of my life and family stretching not only to my parents but several generations beyond them, too.
The family I have
My childhood home also has memories of Tech Guy and English Rose, and when I found a scrapbook my mother had made to hold cards and drawings from her granddaughter, tears welled. 
Yet, as I watch English Rose use her nana's sewing basket and scrap fabric to craft hair scrunchies, I see the family I come from intersect with the family I have, an invisible yet strong thread binding us together across time and geography and beyond death, too. 
Making new memories
Next week the purging, packing, and charity shop donations will be done, the moving company will have left, and I'll shut the door of my childhood home for the last time.
Yet, despite the sadness of that moment, I'll not only remember happy times in that house but focus on carrying the love and family that shaped me between those four walls with me for the rest of my life.
And as I use my parents' things in my grown-up home over a thousand miles away from that prairie city where my story began, I'll make new memories as well.
And those hair scrunchies English Rose is making?
Flannelette from my dad's old pyjamas has been transformed into the latest fashionable teen accessory. My dad, noted for his sense of humour, would see the funny side, but since she's also made scrunchies for friends, I may soon see bits of his PJs all over my small town!
Writing news…Coming in October 2019, The Wishing Tree in Irish Falls  
If you didn't see it in my summer newsletter or on Facebook, the cover for my October release, The Wishing Tree in Irish Falls, is here. Thanks to Soul Mate Publishing and cover artist Anna Lena Spies for capturing the feel of my book so beautifully.
Sometimes happily ever after is only a wish away…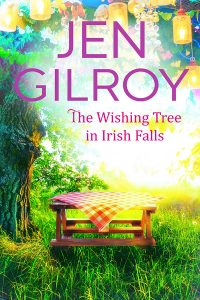 There's a wishing tree in Irish Falls. The bits of paper tied to its gnarled branches hold the hopes and dreams of everyone in town . . . except Annie Quinn.
Single mom Annie has spent years rebuilding her life and trying not to have regrets. After giving up her dream of music stardom, she returned to her Adirondack hometown—and convinced herself she's content with a simpler life. The last thing she needs is a man to remind her of the heartbreak she left behind. 
A divorced dad, Seth Taggart used to be a successful LA songwriter. But now his reputation is in tatters, he's burnt-out, and estranged from his adult son. Inheriting a small-town radio station just might be the do-over he needs.
Although he always planned to go back to LA, when working with Annie turns into sharing music and more, Seth realizes second chances—and home—are where he least expects.
But can he convince Annie to trust the wish in her heart?
If you're interested in The Wishing Tree in Irish Falls, the Kindle edition is now available for pre-order on all Amazon platforms including Amazon.com, Amazon Canada & Amazon UK.