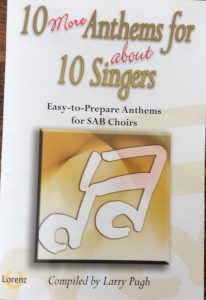 As some of you know, I joined a choir last year. Every Thursday night, I gather with friends and neighbours at my church to sing together and prepare to lead the congregation in the musical part of the Sunday worship service.
During that practice time, I'm not connected to social media. I'm not thinking about writing deadlines, my to-do list, or the myriad of other things that, like all multi-tasking women, usually occupy my mind.
Instead, tucked inside a stone building that dates to 1878 (old by Canadian standards), life and time slow and everyday worries slip away. I focus on my breathing. I listen. I read the language of music. And I use a different part of my brain than I do during the rest of the week.
The physical, social and emotional benefits of singing are well documented, including The 18 Wonderful Ways Music Affects the Brain, and I've seen many of these positive impacts in my own life. Singing has helped me better manage stress, increased my sense of community and, as a round-shouldered writer, regular reminders to sit and stand up straight have improved my posture.
The weekly choir practice is fun, too. Although we work hard, there is laughter and I leave feeling happy and centered. And sometimes, there's cake!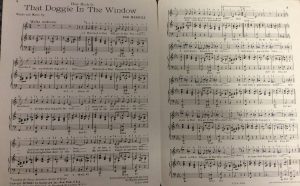 Music was part of my life from early childhood. I sang at home, in choirs both sacred and secular, and it was a bond I shared with my dad and paternal grandmother. Yet, without making a conscious choice, singing was one of the things I lost in the transition to adult life. And as the years rushed by, I never stopped to question why something I'd once found joyous had become an almost forgotten footnote.
We all have turning points in our lives. One of mine came when I took a step back to consider what I really wanted and then worked to get it.
Although that turning point resulted in my writing career, it gave me other good things, too, some of which I never expected. Singing is one.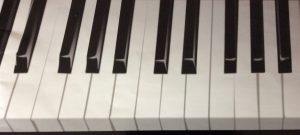 I have a small, soprano voice. The choir I sing in is also small. We range in age from high school to retired and come from different walks of life. Yet, when we sing, we blend our voices together to create something more than we could individually—a whole that's bigger and more resonant than the sum of its parts.
No matter what else is going on in my life—or in the wider world—choir practice is a time to stop and simply "be." For a brief moment, both the place and music co-exist and become timeless. As I lift up my voice alongside those friends and neighbours, that's perhaps the best and most joyous benefit of all.