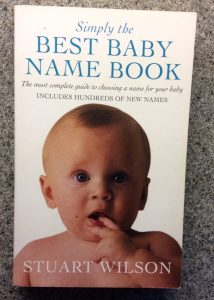 In the past month, I've been called Rebecca, Mary, Megan, and Jessica. At church last Sunday, another parishioner asked me where "Jennifer" was, mixing up English Rose and I.  
Together with a struggle to name a character in my work in progress, and a report in Britain's Daily Mail  newspaper that nearly a fifth of parents regret the name they gave their child, names and naming have been much on my mind.
"Jennifer" is my middle name. My first name, the one I used for the first part of my life, is rare and Irish in origin. Most people struggle to pronounce it, and it's sometimes misspelled by even my nearest and dearest.
Although that name will always be part of my identity, I never felt like it fit. When I heard it at school or work, I had to remind myself to respond. Since Tech Guy has never called me by that name, moving to England was the perfect opportunity to use "Jennifer" instead.  
Nowadays, most people in my everyday life call me Jennifer, Jennie or Jen (or occasionally all three). Recent confusion notwithstanding, it's a name that fits and I'm comfortable with. It's my writing name too, although I became "Jen" in my author life primarily because of website domain availability.  
Perhaps because I've had a tangled history with names, I find naming fictional characters difficult. Unless a character pops into my head as a living, breathing entity, I'll often go through four or five names before settling on the "right" one.
I pore through baby name books. I search the internet for popular names in a particular place and time. I consider the character's parents, family history and backstory. And I'm also a shameless eavesdropper.
If they hadn't still been in diapers, Cole, Zane, and Jackson, the toddler trio in my local post office this week, might have stepped out of a contemporary romance novel. Before I'd paid for my stamps, a story about three cowboy brothers had already taken shape in my mind, complete with horses, Stetsons, and faded Levi's.  
Random flights of imagination aside, however, just when I think I've finally found the right character name, something—or someone—often intervenes.
For an eleven-year-old girl in my work in progress, I'd settled on Melanie. It's a name that's feminine, yet strong, and with a cute derivation, Mel, perfect for a feisty and athletic sixth grader.
"No," English Rose said, making a face that all mothers of teenage girls are familiar with. "Melanie is one of my BFF's. If you use that name, I'll die of embarrassment."
So it's back to the drawing board. Or, in this case, name books and online searches.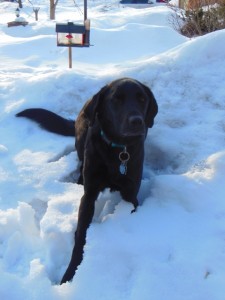 I've had this problem before. Several years ago, a writing contest judge took exception to a dog I'd called "Sam." As (hopefully) the less contentious, "Shadow," that dog, inspired by a beloved family pet, features in THE COTTAGE AT FIREFLY LAKE.
What's in a name?
For people, pets and even cars (I drive a little Hyundai Elantra English Rose has dubbed "Annabelle"), names mean a great deal indeed. 
After all, the iconic Marilyn Monroe began life as "Norma Jeane Mortenson." And John Wayne, perhaps the greatest cowboy hero of them all, was born "Marion Robert Morrison."