Some of you will be familiar with "Dry January," a public health campaign in certain countries, including the UK, encouraging people not to drink alcohol for the first month of the year.
"Try January" is different in that it can be a time to try something new. I heard about it from my friend Kate Field who, in January 2020, committed to reading books by authors new to her. Kate did the same thing in January 2021 and I've enjoyed hearing about the books she read and also added some new titles to my to-be-read list.
Although a month late, I've decided to follow Kate's example. While it's easy for me to stick with favourite authors (especially because I have so many friends, including Kate, who write wonderful books!), this February I've decided to shake things up and only read books by authors I've never read before—either borrowed from the library, from my physical bookshelves or tucked on my Kindle.
The library
Libraries are still closed here due to lockdown but my local branch offers curbside pickup and I can, of course, still browse the online catalogue.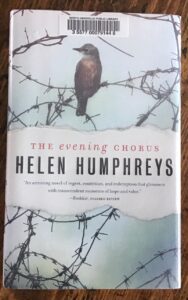 Via that means I found the first book on my February reading list, The Evening Chorus (2015) by British/Canadian author Helen Humphreys.
Spanning the UK and Germany during and after the Second World War, it's accessible literary fiction and a gentle, beautifully written story with a profound message about life and the interconnections between people and nature.
Read a review here. 
Shopping my own bookshelves
As a bibliophile since childhood, my bookshelves are filled with not only favourite books and authors but other titles that caught my interest and I set aside to read 'someday.'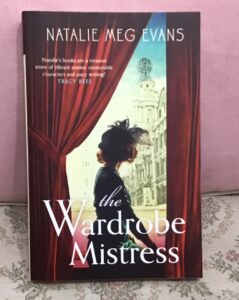 Since that 'someday' is now, for "Try February" I've chosen a book that has languished on my to-be-read shelf far too long, The Wardrobe Mistress (2017) by British author Natalie Meg Evans.
A story set in London's post-war theatre world, it promises romance, family secrets and rich historical detail.
Read a review here.
Digging for digital treasure
I will not admit to how many unread books are on my Kindle but suffice to say that between BookBub Bargains, recommendations from friends, and Amazon also-boughts, I could read my way through several years of lockdown!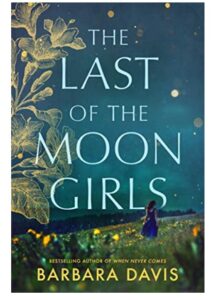 This month, I'm digging into this digital treasure trove with The Last of the Moon Girls (2020) by American author Barbara Davis.
An Amazon charts bestseller (with thousands of glowing Amazon reviews), it's a contemporary women's fiction novel about family, friendship and romance, along with mystery and magical realism.
Read a review here. 
Have you recently read any new-to-you authors whom you enjoyed and would recommend I add to my list? If you receive my blog via email, hit reply and let me know or, if you read it on my website, comment below.
No matter which authors and books you choose, Happy February reading!