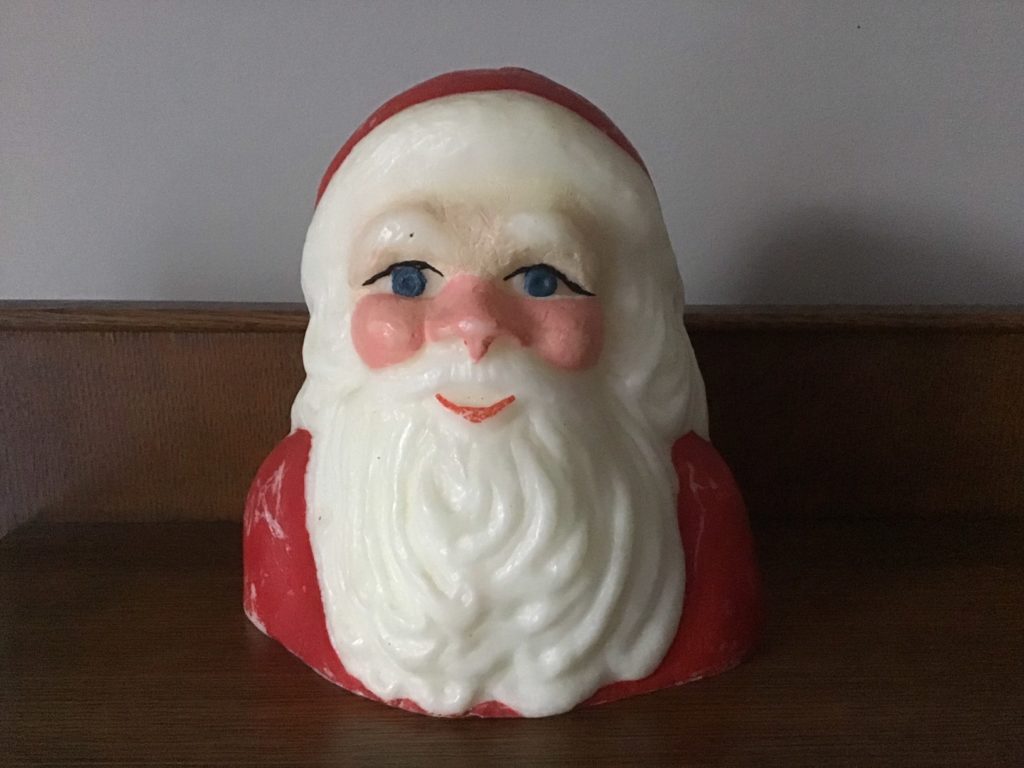 With less than two weeks until Christmas 2019, the few presents I've bought are still in a drawer, unwrapped.
My holiday cards remain in their packaging and apart from a vintage Santa candle and musical angel, my cherished Christmas decorations are still tucked away in boxes.
I've seen plenty of holiday decorations and heard non-stop holiday music—just not at home.
I've also been out and about, although not to carol concerts, seasonal craft fairs or other festive holiday events.
I haven't been to shopping centres, either, something I enjoy at this time of year to admire the decorations, see Santa and the elves in their grotto and, for an instant, reconnect with the childhood wonder that once shaped this season for me.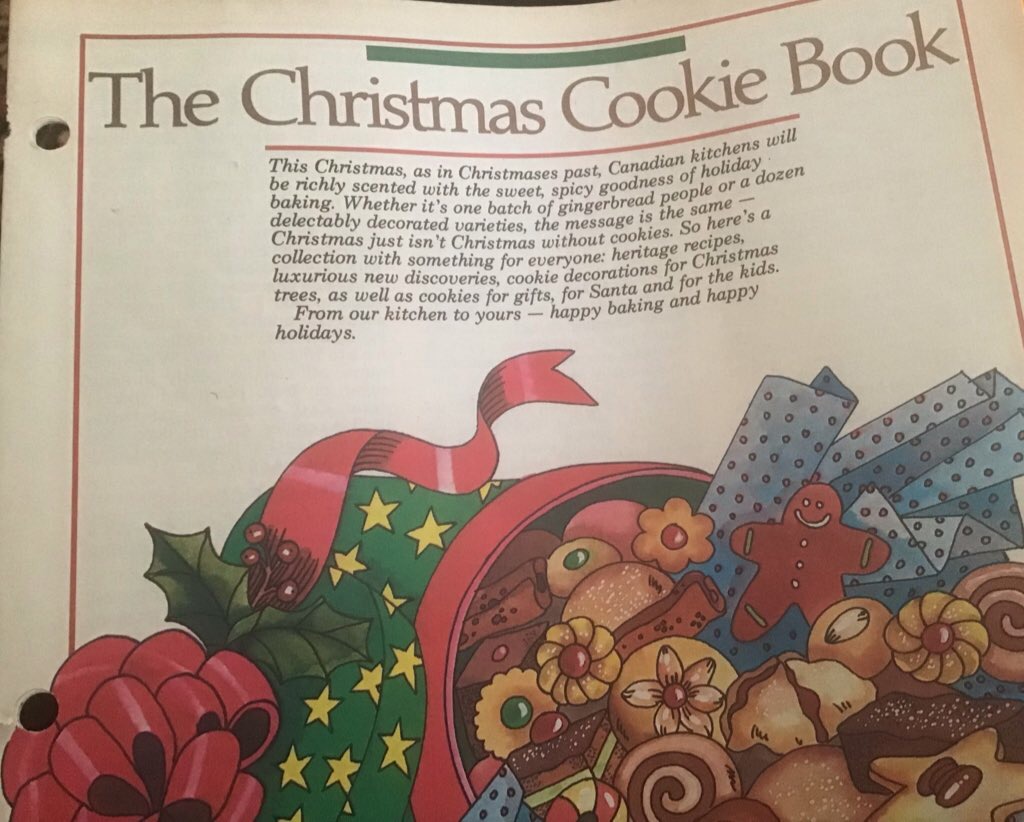 Although I've dug out my mom's recipes for holiday treats, my pantry is still bare of homemade cookies and other seasonal delicacies.
Instead, and since late October, my attention has been focused on English Rose and trying to get her the help she needs to manage a new (and as yet undiagnosed) set of medical challenges.
Almost four years ago when my previously healthy child became chronically ill, I had no idea of the path that awaited us and how the journey would change her life and mine.
I didn't know then that I'd have to become a patient advocate and medical researcher, applying skills I honed in the academic and corporate worlds to a cause that is much more personal and closer to home.
I didn't know then that I'd soon be managing the biggest and most significant project of my life, mustering all my energy not to grow market share or demonstrate return on investment, but to better my child's quality of life.
And perhaps most of all, I didn't know then how many things I took for granted, especially the day-to-day routine of family life that was busy and often tedious but reassuringly ordinary.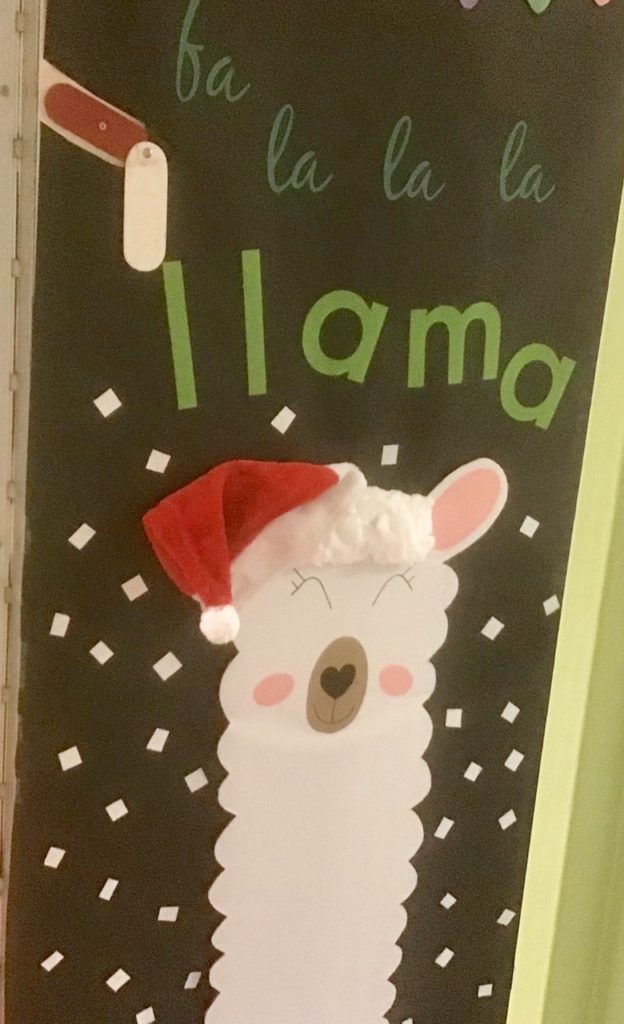 This year, I've been surrounded by holiday music and festive decorations in hospitals and medical clinics where staff do their best to bring seasonal cheer to young patients and their families.
I've done a bit of holiday shopping in a hospital gift shop in a break between a flurry of medical tests where doctors and nurses poke and prod my brave teen and talk about "ruling things out" and "getting her stable."
And we as a family have been plunged into the (we hope temporary) world of home-based education as these new medical issues have made English Rose's existing conditions much worse and mean she's currently not well enough to attend school.
In this context, it's difficult to feel excited about Christmas and New Year and I confess I flinched when someone in our local grocery store wished me a cheery "Happy Holidays" this week.
Yet, these current challenges are also helping me focus on the real meaning of the season—a time of joy, peace, healing and renewed strength.
Presents, sparkly lights, holiday decorations, special food and gatherings with family and friends are good things and ones I hope to enjoy another year.
But what is most important now is that English Rose, Tech Guy, Floppy Ears and I are together in our little family, nurturing what that unit means to us.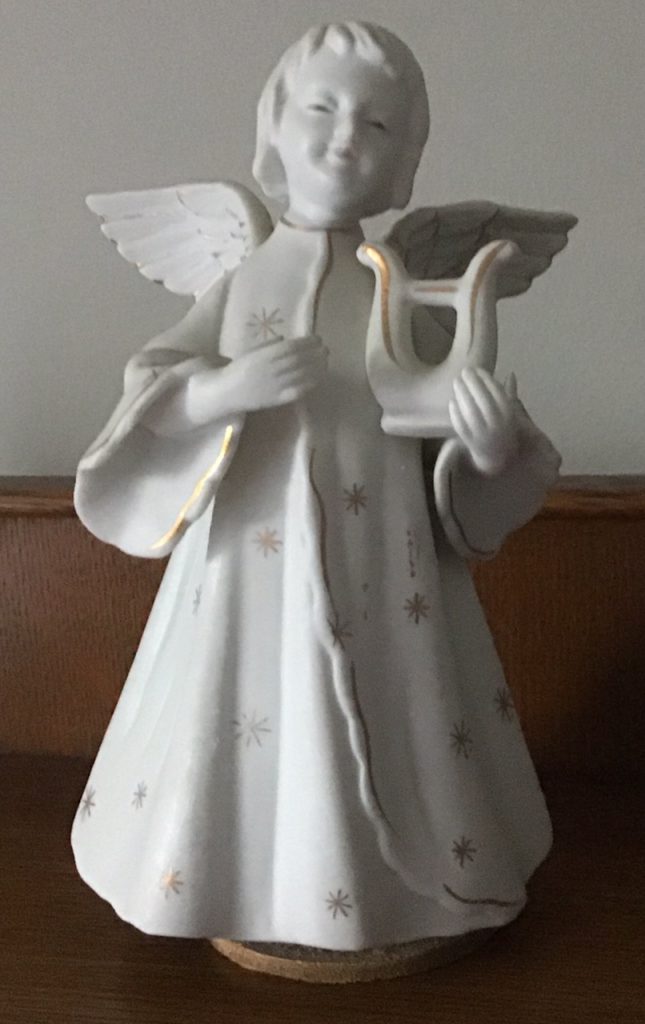 As I look at that musical angel, a present from my paternal grandparents for my first Christmas, and the vintage Santa candle that was a seasonal feature in my childhood home as far back as I remember, I'm reminded of where I come from and the family roots that also shape each festive season.
This year, Christmas will be different but that doesn't make it less meaningful. And I'm finding a different joy in reminding myself to be grateful for what I still have.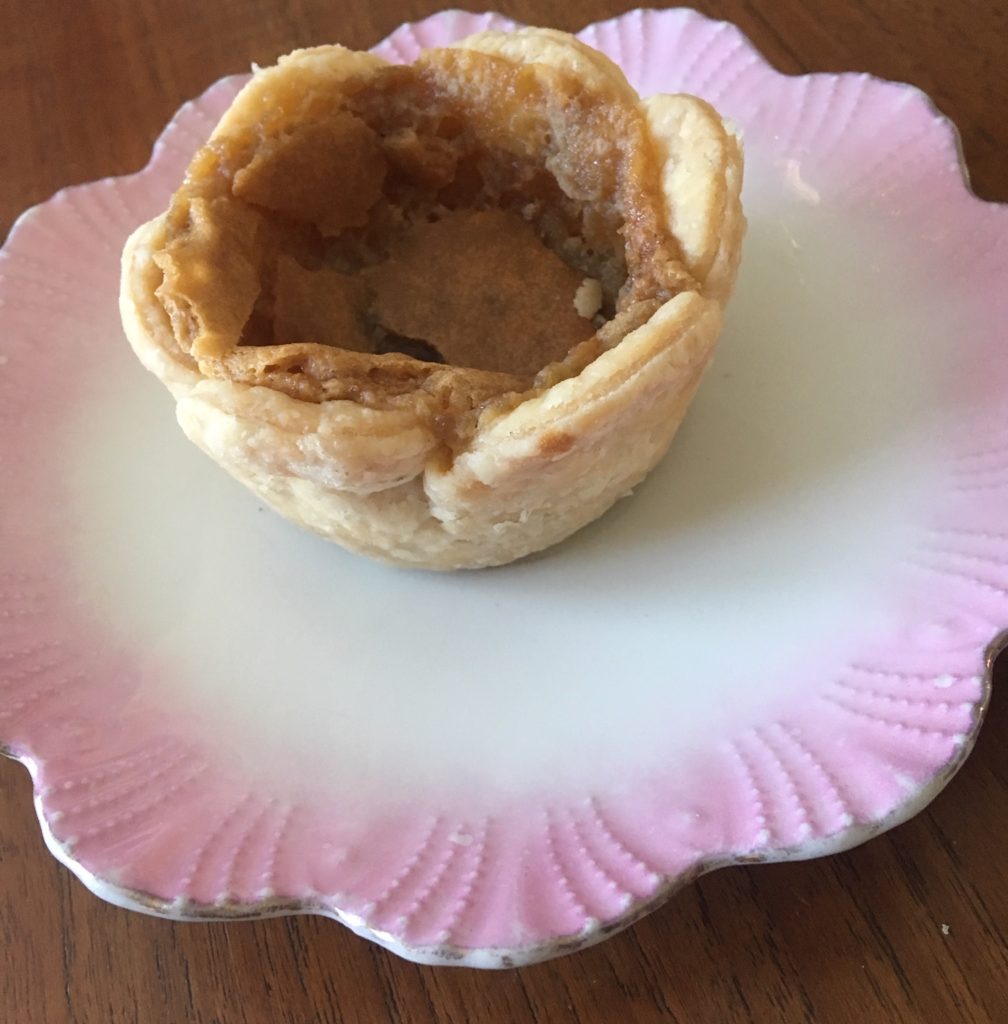 And baked treats? I'm buying some at the bakery that helped inspired my fictional Quinn's Bakery in The Wishing Tree in Irish Falls.
After all, and if you've read my new book, butter tarts are always in season!
I'm taking a break from blogging over Christmas and New Year but will be back with a new post on January 10, 2020.
And for those of you celebrating Christmas, Hanukkah or Kwanzaa, I send my very best wishes and hope you find personal meaning and fulfilment in your seasonal celebrations.